Countdown Bethlehem in Tauranga first store in New Zealand to reopen as Woolworths
Publish Date

Thursday, 17 August 2023, 10:45AM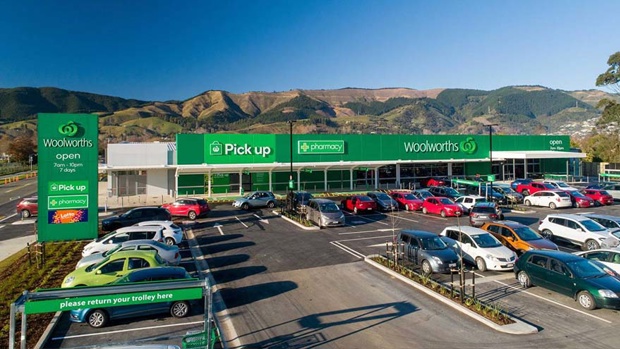 Bethlehem's Countdown reopens as Woolworths today, the first of the supermarket giant's New Zealand stores to make the change as part of its $400 million nationwide transformation plan.
It will see the company rebranding back to Woolworths from early 2024, 12 years after the brand left the New Zealand market.
Signage in stores will start changing this year, but the complete rebranding will take some time.
The entire network of 194 Countdown stores will take a couple of years to switch.
Sign up for Coast's newsletter for exclusive prizes and to keep updated with the latest.
The branding U-turn announcement was met with some backlash, with many querying the decision to spend millions rebranding during a cost of living crisis. Countdown said the cost would not be passed on to consumers.
The store in Bethlehem, Tauranga opened nearly 20 years ago and would be the first supermarket in the country to rebrand from Countdown back to Woolworths.
Woolworths New Zealand said in a statement the supermarket had undergone a more than $5m "significant refresh" over the last five months.
Changes included a dedicated drive-up area for online customers, electronic shelf labels, and a "fresh and modern look and feel" storewide.
Woolworths Bethlehem store manager Dwaine Geddes has been on the team since it opened and was leading the team through the change to Woolworths.
"I'm incredibly proud of what we've got on offer with our renovation now complete."
He said there would be activities in store for the opening weekend.
Woolworths New Zealand managing director Spencer Sonn will open the store alongside long-serving team members this morning and said it was "an exciting milestone".
"Today is an example of the kind of results our customers will see from the $400 million we are investing in renewing and refreshing our stores to make them better and safer for local customers and for our team.
"Our investment is not in changing signage - it's in modernising our stores to meet the needs of our communities across Aotearoa."
He said the Bethlehem customers would also have upgraded fresh produce, deli, bakery and seafood areas; more self-checkouts; and new aisles with over 1700 new products on the shelves.
The store had also made donations to its local food rescue partners Good Neighbour and The Salvation Army.
The History of Woolworths in New Zealand
1929: First Woolworths store opens in Wellington's Cuba St, trading as a general merchandise store.
1958: First Foodtown owned by Progressive Enterprises store opens in Ōtāhuhu, Auckland.
1981: Rattrays Wholesale Group establishes Countdown Supermarkets and opens its first store in Northlands, Christchurch.
1993: the Countdown and Foodtown businesses come under Woolworths New Zealand ownership.
2005: Australian Woolworths Ltd acquires FAL and its Progressive Enterprises stores, including the Woolworths New Zealand chain.
2009-2011: All Woolworths and Foodtown stores rebrand to Countdown.
2018: Progressive Enterprises changes its name to Woolworths New Zealand.
2023: Countdown announces rebrand to Woolworths Supermarkets New Zealand.
2023: First Woolworths in New Zealand, formally Countdown, reopens in Bethlehem, Tauranga.
This article was first published in the NZ Herald, Bay of Plenty Times and is republished here with permission.
Take your Radio, Podcasts and Music with you