Eerie new footage shows Waiwera Hot Pools in depressing state
Publish Date

Wednesday, 8 December 2021, 10:09AM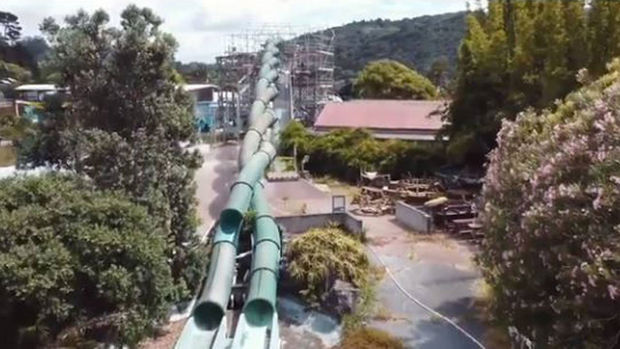 The once-popular Waiwera Thermal Resort hot pools have been left in a decrepit state after the tourist attraction's abrupt closure.
This week footage emerged on social media showing a group of people walking through the abandoned resort to showcase what had become of the former North Auckland wonderland.
Once New Zealand's largest water park, the footage shows Waiwera looking grey and dim.
Decaying rides are visible while the waterslides have become discoloured and dismantled with murky green sludge water collecting in empty pools.
In the video, broken wood and debris is flailed across the ground, along with rubbish and junk sitting lifelessly amid empty abandoned pools and smashed windows.
The iconic Waiwera hot pool complex closed its doors for a $3 million renovation in February 2018 but has never reopened.
But in September 2020, the present owners made preliminary decisions on a $250m masterplan.
Evan Vertue, Waiwera project director for property company Urban Partners, said last year the pools and the slides could return to Waiwera, along with a day spa, a hotel spa complex, a micro-brewery and apartments.
First set up in 1848, Waiwera was New Zealand's first tourist spa. It was fully commercialised in 1875 and at its peak had 350,000 visitors a year.