Elevate your snack game and find the perfect potato chip for your wine
Publish Date

Friday, 25 August 2023, 2:14PM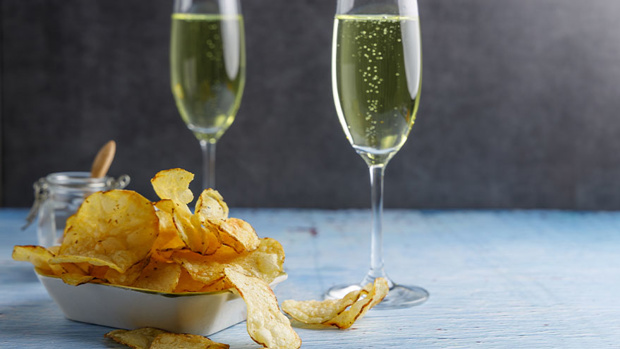 We all know alcoholic beverages and potato chips are the best accompaniments ever.
And now, your evenings are about to get so much better thanks to this chart that is going viral online showing what wine pairs perfectly with what flavour chips.
The original chart was posted by Wine Enthusiast a while ago, however, it really took off when Eli Rallo decided to try all the pairing suggestions on TikTok. 
Her first video posted four days ago, has now reached over 7 million views.
The six suggestions on the chart are:
- Ready salted chips with Champagne
- Barbeque chips with Grenache
- Sour cream and onion chips with Chenin blanc
- Salt and vinegar chips with Assyrtiko
- Buffalo blue cheese chips with Spätlese Reisling
- Shrimp/seafood chips with Rosé 
 Whether you're craving the tangy kick of salt and vinegar chips or the comforting taste of sour cream and onion, there's a wine to match every chip flavour. 
And in case you're not that big a potato chip fan, there's also a pairing guide for popcorn.

So, next time you're ready to unwind and snack, consider grabbing that bottle of wine and a bag of potato chips or popcorn. Cheers!

Take your Radio, Podcasts and Music with you