Gordon Ramsay's adorable reaction to two year old eating a gourmet meal, calls him "mini me"
Publish Date

Friday, 25 August 2023, 9:26AM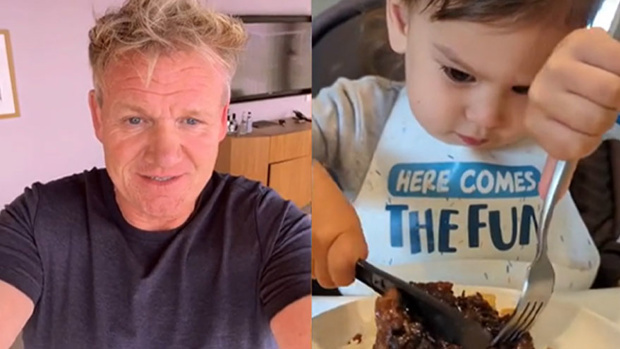 Renowned for his tough demeanour and brutal honesty of online cooking videos, celebrity chef Gordon Ramsay took everyone by surprise when he was absolutely amazed by a 2-year-old boy.
Levi's father frequently shares videos on Instagram where he prepares gourmet dishes for his son, aiming to "expand his palate".
One of these videos, in which Levi's dad is seen cooking "oxtail," has captured Gordon's attention.
Sign up to Coast's newsletter for exclusive prizes and to keep up to date with the latest.
"Levi, I am telling you. It's going to be a different colour in your diaper," Gordon joked while watching Levi's father cooking the meal. He was also impressed with the dish's presentation and said that is "Michelin star plating right there".
As Levi began eating the dish with his hands, Gordon was thoroughly impressed and said: "Master chef junior junior junior coming your way".
"Have I finally found a mini me??" he captioned his post.
The video quickly went viral, with over 1 million views already, and fans have flooded the comments with their reactions to the adorable video.
One user commented "I'm a firm believer in feeding your kids good food. Especially if you're cooking it for yourself anyway, why should they get anything different?"
Another commented, "Give that baby a cooking job NOW!"
"Levi knows more about taste and food diversity than most adults" said another. 
So cute!
Levi and his dad post a video every week to their Instagram, @cookingforlevi. 

Take your Radio, Podcasts and Music with you