Happy bulldog's eye brow spots make her look permanently sad
Publish Date

Sunday, 12 April 2020, 3:01PM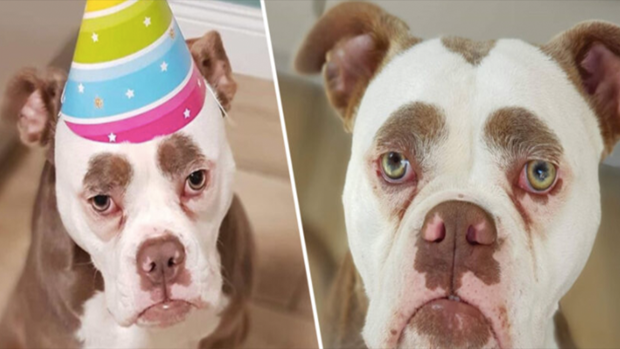 Another dog has gone viral on the internet, as her forlorn-looking heavy eyebrows gives her a permanent expression of sadness. 
The bulldog's permanent expression certainly doesn't express her true feelings, as her owner assures she is a perfectly pleasant pooch.
Adequately named Madame Eyebrows, the dogs unique look has earned her a cult-like following on Instagram, having amassed over 135,000 followers in 6 months. 
Madame's owner Jamima, often dressed her up in outfits matching her dogs' look, which certainly brings joy to pooch and fans alike! Take a look at some of the images below. 
Isn't she just the cutest!