Heartwarming footage showing firefighter breaking down in tears after rescuing kitten goes viral
Publish Date

Tuesday, 4 May 2021, 6:36PM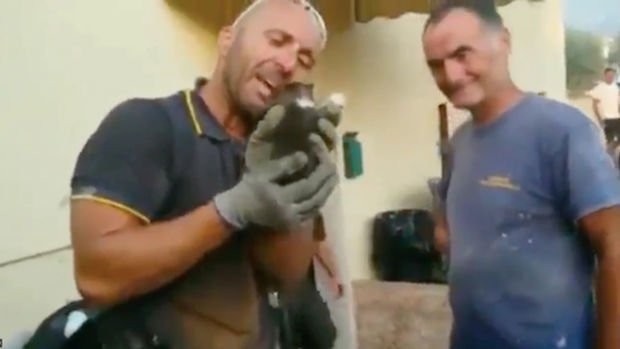 Get ready to have your heart explode ...
Because this 28-second clip showing a firefighter crying after rescuing a kitten in distress is probably the sweetest video you will watch this week.
The footage, posted to Twitter on Sunday, has already been viewed more than 5.2 million times.
The Italian firefighter heard the kitten crying after it accidentally fell down a hole on a road.
Immediately coming to the aid of the animal, the man was so overwhelmed by the moment he broke down in tears, while his colleagues consoled him.
And social media users were loving the clip, praising the man for showing his emotions so openly.
READ MORE:
• This dog-shaped cloud is going viral as proof that all dogs go to heaven
• American TV reporter hilariously interrupted by his pet dog during a live weather forecast
"Love anyone who loves animals, especially if they aren't afraid to show their emotions for animals," one person said.
"This is why I lived in Italy for nearly 10 years. People express themselves all the way, and it's a beautiful thing," someone else replied.
"This is what wholesome masculinity looks like," another Twitter user said.