Here are all the TV specials coming to TVNZ for Te Wiki o te Reo Māori (Māori Language Week) 2023
Publish Date

Monday, 11 September 2023, 8:48AM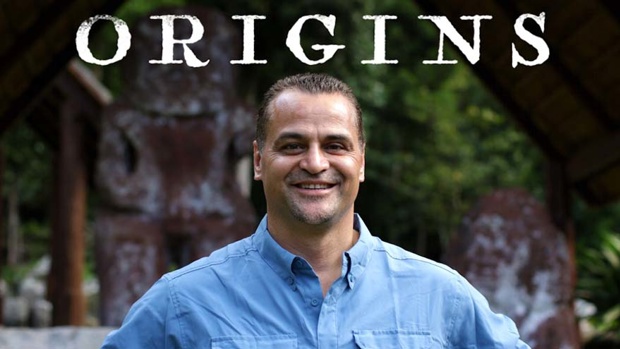 Te Wiki o te Reo Māori (Māori Language Week) is this week and Te Reo Tātaki (TVNZ) has got you covered with a whole range of new and existing programmes. 
This year's theme Kia Kaha Te Reo Māori – making the language stronger is continuing this year, picking up from where it left off in 2022 when we celebrated 50 years of Māori Language Week.
From a Māori Language Week special of Hongi to Hāngī all about the power of waiata, to new local series Moko The World and a te reo Shortland Street theme song, there's something for everyone this Mahuru (September), to enjoy.  
So what are you waiting for? Here's all that's coming to Te Reo Tātaki (TVNZ) this month:
Origins: Season Two - Monday 11th and Tuesday 12th September, 8.30pm, TVNZ 1 and TVNZ+.
The second season of Origins returns, with Scotty Morrison taking viewers on a deeply personal and emotional journey as he retraces the footsteps of his tupuna, allowing us to see what they may have seen and feel what they could have felt. The clue lies in the kūmara as we revisit the voyages of his tupuna across the Pacific Ocean, all the way to South America and back down to Aotearoa! 
The series explores the ways in which tā moko – traditional Māori tattoo - has become a powerful mechanism for the expression of self-determination, a way in which many rangatahi (youth) are asserting their pride for their culture, their language and, more importantly, their identity.  For these young Māori, there is no better way to wear that pride than on your skin. 
Shortland Street has a reputation for being at the forefront of highlighting the diversity of our people, places, and issues. Te Reo Māori has always been part of Shortland Street, and the series will once again take part in Te Wiki o te Reo Māori 2023 by integrating the language into each episode over the course of the week.
Also, in September, Shortland Street will be releasing a special te reo version of the theme song, performed as a duet by Seth Haapu.
Tāmati Rimene-Sproat will teach about the importance of waiata (music) and how it's helped revitalise te reo Māori in Aotearoa. We'll hear many old favourite songs, discuss big moments in our history with waiata such as the national anthem and explore stories of some of the musicians and composers.
Hyundai Country Calendar - Sunday 17th September, 7pm, TVNZ 1 and TVNZ+.
During Māori Language Week, Hyundai Country Calendar will follow Makarini Rupene, who shares with Canterbury farmers the knowledge of his tīpuna, his passion for mahinga kai (food gathering), and the value of protecting our waterways. Tuna (eels), kākahi (freshwater mussels) and pātiki (flounder) are just some of the species he showcases on field days for landowners and in wānanga for school students, teaching them about the kai that's nourished his whanau for hundreds of years and the importance of ensuring its sustainability. 
The Feed's Te Wiki o te Reo Māori special
Ahikāroa, Hongi to Hāngī: Matariki Special
The Casketeers
Hui Hoppers
No Māori Allowed
Tangata Whenua
Speak No Māori
Toi Time
Te Karere
Marae
Waka Huia
Te Matatini Herenga Waka Herenga Tangata 2023
Take your Radio, Podcasts and Music with you