Here is what's being added to Netflix New Zealand in July 2022
Publish Date

Sunday, 26 June 2022, 10:55AM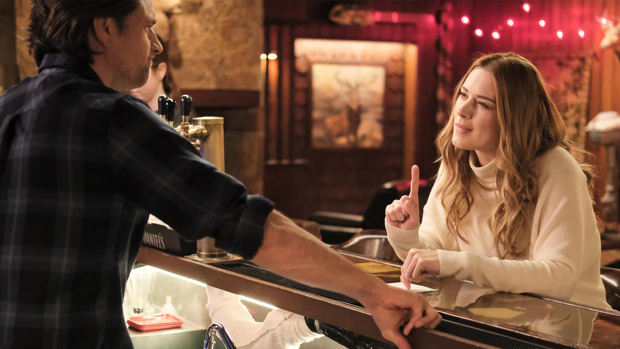 As we head into the coldest month of the year, there's no better time to get out the blankets, ugg boots and a warm cuppa, and settle in for this month's new hits on Netflix!
In July, we will be getting new series, including Stranger Things 4: Volume 2, Dream Home Makeover: Season 3 and Virgin River: Season 4, plus the film Catch Me If You Can.
So without further ado, here is what's about to hit our screens ...
July 1
Stranger Things 4: Volume 2
True Grit
Catch Me If You Can
Black and White
July 3
Rabbit-Proof Fence
Firestarter: The Story of Bangarra
Art of Incarceration
The Final Quarter
Samson & Delilah
Jasper Jones
My Name Is Gulpilil
Gurrumul
Murandak: Songs of Freedom
The Nightingale
July 6
Control Z: Season 3
King of Stonks
Hello, Goodbye, and Everything in Between
Girl in the Picture
Uncle from Another World
July 7
Karma's World: Season 3
July 8
Boo, Bitch
Capitani: Season 2
How To Build a Sex Room
The Longest Night
Ranveer vs Wild with Bear Grylls
The Sea Beast
Dangerous Liaisons
Incantation
Jewel
July 11
Valley of the Dead
For Jojo
July 12
Bill Burr: Live at Red Rocks
How to Change Your Mind
My Daughter's Killer
July 13
Big Timber: Season 2
Hurts Like Hell
Sintonia: Season 3
Under the Amalfi Sun
D.B. Cooper: Where Are You?!
Never Stop Dreaming: The Life and Legacy of Shimon Peres
July 14
Resident Evil
Kung Fu Panda: The Dragon Knight
July 15
Country Queen
Farzar
Mom, Don't Do That!
Remarriage & Desires
Alba
Love Goals (Jaadugar)
Persuasion
July 18
Too Old for Fairy Tales (Za duży na bajki)
Live is Life
My Little Pony: A New Generation: Sing-Along
StoryBots: Laugh, Learn, Sing: Collection 2: Learn to Read
July 19
David A. Arnold: It Ain't For the Weak
July 20
Virgin River: Season 4
Bad Exorcist: Season 2
July 21
Jurassic World Camp Cretaceous: Season 5
July 22
Blown Away: Season 3
The Gray Man
July 25
Gabby's Dollhouse: Season 5
July 26
DI4RIES
Street Food: USA
July 27
Dream Home Makeover: Season 3
Car Masters: Rust to Riches: Season 4
Rebelde: Season 2
Pipa
The Most Hated Man on the Internet
July 28
Another Self
Keep Breathing
A Cut Above
Oggy and the Cockroaches: Next Generation
July 29
Fanático
Uncoupled
Rebel Cheer Squad: A Get Even Series
Purple Hearts
The Entitled
Detective Conan: Zero's Tea Time
Coming Soon
Masaba Masaba: Season 2
Indian Predator: The Butcher of Delhi
Take your Radio, Podcasts and Music with you