Here is what's being added to Netflix New Zealand in May 2020!
Publish Date

Saturday, 25 April 2020, 2:52PM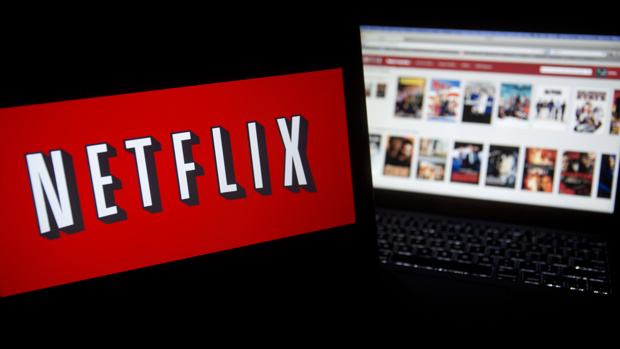 With the recent encouragement of social distancing due to the coronavirus pandemic, now's as good a time as any to curl up on the couch and binge-watch some good movies or TV shows.
And now Netflix has just revealed all the new titles they are adding to their library this May - and it does not disappoint!
Next month there will be plenty of new series being added, including Dead to Me: Season 2 and Restaurants on the Edge: Season 2.
READ MORE:
• The new Netflix show that every dog lover needs to watch
• The new Netflix show reportedly causing people to vomit with fear
We will also be getting access to some great movies, including The Little Rascals and Halloween!
So without further ado, here is what's about to hit our screens ...
May 1
All Day and a Night
Casi feliz
Clash of the Titans
Cracked Up, The Darrell Hammond Story
Eight Crazy Nights
Go! Go! Cory Carson: The Chrissy
Hollywood
Into the Night
Mrs. Serial Killer
Osmosis Jones
The Colour Purple
The Edge of Seventeen
The Half Of It
The Hunt for Red October
The Rainmaker
May 5
Jerry Seinfeld: 23 Hours To Kill
May 6
Rick & Morty Season 4
Workin' Moms: Season 4
May 7
Scissor Seven: Season 2
May 8
Chico Bon Bon: Monkey with a Tool Belt
Dead to Me: Season 2
18 regali
Restaurants on the Edge: Season 2
Rust Valley Restorers: Season 2
The Eddy
The Hollow: Season 2
Valeria
Whitestar
May 11
Bordertown: Season 3
Breaking In
Have a Good Trip: Adventures in Psychedelics
Trial By Media
May 12
True: Terrific Tales
Unbreakable Kimmy Schmidt: Kimmy Vs. the Reverend - NETFLIX INTERACTIVE SPECIAL
May 13
The Wrong Missy
May 15
Chichipatos
Dérapages
Human Nature
Kangaroo Jack
Magic for Humans: Season 3
National Lampoon's Vacation
She-Ra and the Princesses of Power: Season 5
Te quiero, imbécil
The Butterfly Effect
White Lines
May 16
La reina de Indias y el conquistador
Night School
May 18
First Reformed
The Big Flower Fight
May 19
Patton Oswalt: I Love Everything
Sweet Magnolias
May 20
Ben Platt Live From Radio City Music Hall
May 22
Unbreakable Kimmy Schmidt: Kimmy Vs. the Reverend - NETFLIX INTERACTIVE SPECIAL
History 101
Selling Sunset: Season 2
The Little Rascals
THE LOVEBIRDS
Trailer Park Boys: The Animated Series: Season 2
May 23
Dynasty: Season 3
First Man
May 25
Rebelión de los Godinez
May 26
Hannah Gadsby: Douglas
May 27
I'm No Longer Here
May 28
Dorohedoro
The Meg
May 29
Somebody Feed Phil: Season 3
Space Force
May 30
Free Fire
Halloween
Coming Soon in May
ARASHI's Diary -Voyage- ep 7 (Now Streaming)
Blood & Water
Kenny Sebastian: The Most Interesting Person in the Room
Mystic Pop-up Bar
Snowpiercer
Take your Radio, Podcasts and Music with you