Here is what's being added to Netflix New Zealand in November 2019
Publish Date

Monday, 28 October 2019, 7:10PM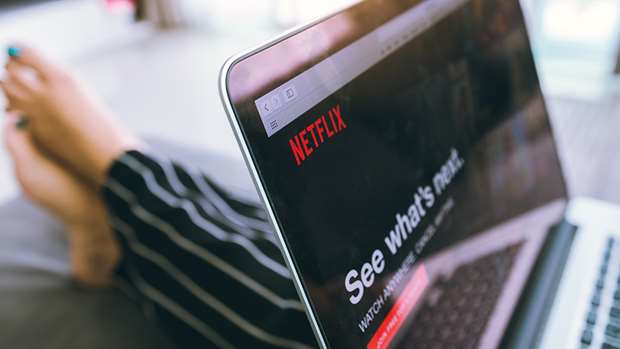 Who doesn't love getting to curl up on the couch watching a good movie or TV show?
Well, we're in luck because Netflix has just revealed all the new binge-worthy titles they are adding to their library this November!
In November we will finally get to watch the highly anticipated third season of The Crown, and we'll be getting stuck into the Christmas spirit with a slue of original holiday flicks including, Let It Snow, The Knight Before Christmas and Last Christmas.
Love it!
There will also be a new season of Queer Eye taking place entirely in Japan and some amazing movies such as Blockers, Earthquake Bird, The Irishman, Eat Pray Love and Fifty Shade Freed.
November 1
American Son
Atypical: Season 3
Body of Lies
Christmas Break-In
Drive
Eat Pray Love
Fire in Paradise
Hache
Hello Ninja
Holiday in the Wild
My Little Pony Friendship Is Magic: Best Gift Ever
The King
The Last Samurai
The Man Without Gravity
The Quick and the Dead
True: Grabbleapple Harvest
Tucker: The Man and His Dream
Santa Girl
See No Evil, Hear No Evil
Queer Eye: We're in Japan!
Vendetta
We Are the Wave
November 2
Father Figures
From Dusk Till Dawn: Season 3
November 3
The Hero
November 4
The Devil Next Door
Pacific Rim: Uprising

November 5
The End of the F***ing World: Season 2 
Tune in for Love
Seth Meyers: Lobby Baby
She-Ra and the Princesses of Power: Season 4
November 6
Greenleaf: Season 4
SCAMS
November 8

Busted!: Season
Greatest Events of WWII in HD Colour
Green Eggs and Ham
Let It Snow
Meet the Blacks
Paradise Beach
November 9

Fifty Shades Freed
Little Things: Season 3
November 10
Patriot Act with Hasan Minhaj: Volume 5
November 11

Blockers
November 12

Harvey Girls Forever!: Season 3
Jeff Garlin: Our Man In Chicago
Mars: Season 2
Yummy Mummies: Season 2
November 13
Maradona in Mexico
November 14
Fadily Camara: La Plus Drôle de Tes Copines
The Stranded
November 15
Avlu: Part 2
Earthquake Bird
GO!: The Unforgettable Party
House Arrest
I'm with the Band: Nasty Cherry
Joe Versus the Volcano
Jonah Hex
Klaus
Llama Llama: Season 2
No Escape
The Club
The Toys That Made Us: Season 3
Seven
Surf's Up: Wave Mania
November 17
The Crown: Season 3
November 18

Side Effects
November 19
Iliza: Unveiled
No hay tiempo para la verguenza
November 20
Z Nation: Season 5
November 21
Mortel
The Knight Before Christmas
November 22
Dino Girl Gauko               
Dolly Parton's Heartstrings
High Seas: Season 2
Mon frère
Nailed It! Holiday!: Season 2
Narcoworld: Dope Stories
Nobody's Looking
The Dragon Prince: Season 3
Trolls: The Beat Goes On!: Season 8
Secret in Their Eyes
Singapore Social

November 23
Phantom Thread
November 24
Final Space: Season 2
November 26
Mike Birbiglia: The New One
True: Winter Wishes
Super Monsters Save Christmas
Zona Rosa
November 27

Broken
The Irishman
November 28
John Crist: I Ain't Prayin For That
Holiday Rush
Lugar de Mulher
Merry Happy Whatever
Mytho
November 29
Atlantics 
Chip and Potato: Season 2
Vikings: Season 5: Vol. 2
November 30
I Lost My Body
The Movies That Made Us
Sugar Rush Christmas
Coming in November
Levius
Take your Radio, Podcasts and Music with you