Here is what's being added to Netflix New Zealand in September 2022
Publish Date

Saturday, 27 August 2022, 9:57AM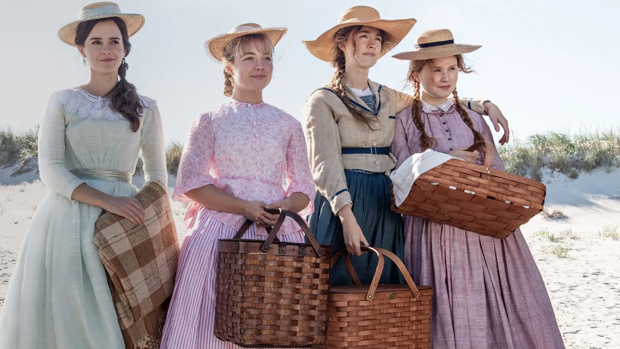 Spring is on it's way and to celebrate Netflix is dropping some long-awaited releases for the year.
In September, we'll be getting Little Women, Cobra Kai: Season 5, The Hunger Games films, Thai Cave Rescue and more!
So without further ado, here is what's about to hit our screens ...
September 1
Off the Hook
Love in the Villa
Fenced In
Samurai Rabbit: The Usagi Chronicles: Season 2
JoJo's Bizarre Adventure STONE OCEAN: Episodes 13-24
Playing Beatie Bow
The Efficiency Expert
September 2
Devil in Ohio
Dated and Related
You're Nothing Special
Fakes
Buy My House
Fabulous Lives of Bollywood Wives: Season 2
The Festival of Troubadours
Ivy + Bean: The Ghost That Had to Go
Ivy + Bean
Ivy + Bean: Doomed to Dance
September 3
Little Women
September 5
Once Upon a Small Town
Cocomelon: Season 6
Rick and Morty: Season 6
September 6
Diorama
Sheng Wang: Sweet and Juicy
Rodrigo Marques: King of Uncouth
Untold: The Race of the Century
Get Smart With Money
Bee and PuppyCat
September 7
Chef's Table: Pizza
Indian Predator: The Diary of a Serial Killer
September 8
Entrapped
The Anthrax Attacks
September 9
Cobra Kai: Season 5
Merlí. Sapere Aude: Season 2
Narco-Saints
End of the Road
No Limit
The Hunger Games
The Hunger Games: Catching Fire
The Hunger Games: Mockingjay - Part 1
The Hunger Games: Mockingjay - Part 2
September 12
Ada Twist, Scientist: Season 3
September 13
Jo Koy: Live from the Los Angeles Forum
September 14
The Lørenskog Disappearance
Heartbreak High
Broad Peak
The Catholic School
Sins of Our Mother
September 15
Liss Pereira: Adulting
Terim
Dogs in Space: Season 2
September 16
Santo
Fate: The Winx Saga: Season 2
The Brave Ones
Love Is Blind: After the Altar: Season 2
Do Revenge
I Used to Be Famous
Jogi
Mirror, Mirror
Skandal! Bringing Down Wirecard
Gymnastics Academy: A Second Chance
Drifting Home
September 19
Go Dog Go: Season 3
September 20
Patton Oswalt: We All Scream
September 21
Iron Chef Mexico
Designing Miami
The Perfumier
The Real Bling Ring: Hollywood Heist
Fortune Seller: A TV Scam
September 22
Snabba Cash: Season 2
Thai Cave Rescue
The Dreamlife of Georgie Stone
Karma's World: Season 4
September 23
The Girls at the Back
Jamtara - Sabka Number Ayega: Season 2
ATHENA
A Jazzman's Blues
Lou
Pokémon: The Arceus Chronicles
September 24
Dynasty: Season 5
Fullmetal Alchemist The Final Alchemy
September 26
A Trip to Infinity
My Little Pony: Make Your Mark: Chapter 2
September 27
Nick Kroll: Little Big Boy
September 28
Inside the World's Toughest Prisons: Season 6
Too Hot to Handle: Brazil: Season 2
Blonde
Eat the Rich: The GameStop Saga
September 29
The Empress
September 30
Floor is Lava: Season 3
Human Playground
Entergalactic
Rainbow
Anikulapo
Phantom Pups
The Dry
Coming Soon
Who Likes My Follower?
Plan A Plan B
Cyberpunk: Edgerunners
Take your Radio, Podcasts and Music with you