Here is what's being added to New Zealand's streaming service Neon in April!
Publish Date

Wednesday, 1 April 2020, 11:38AM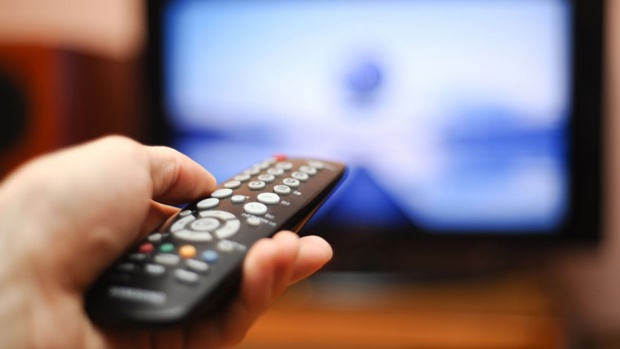 While New Zealand is in lockdown streaming service NEON is doing its best to keep us entertained, with some great new movies and TV shows coming in April!
This month, we can get new episodes of the HBO show Westworld, an adorable new rom-com series, Run, a new seasons of What We Do In the Shadows and I Know This Much Is True, starring Mark Ruffalo!
There are also some great flicks to enjoy, including the Downton Abbey movie, Blinded By the Light, Shrek, The Great Gatsby, Jumanji and more!
So sit back, relax, and enjoy!
April 4
Agatha & The Truth About Murder
The ABC Murders: Season 1
The Pale Horse
April 6
Dino King: Journey to Fire Mountain
All in the Mind
April 8
Enlightened: Season 1 & 2
Child's Play
Oldboy
April 9
Stuber
Happy Feet Two
April 10
The Wrestler
Angels in America: Season 1
April 11
Bored to Death: Season 1 – 3
April 12
Wild Dolphins
After
April 13
Phoenix, Oregon
The Boat that Rocked
April 14
High Maintenance: Season 1 – 4
The Mad Whale
April 15
The Woodstock Bus
47 Ronin
Richard Says Goodbye
Shrek
Shrek 2
April 16
What We Do in the Shadows: Season 2
Mrs America: Season 1
The Great Gatsby
Abominable
Downton Abbey
April 18
Beethoven
Beethoven's 2nd
Never Back Down
April 19
Fixed
April 20
Jumanji
April 21
Getting On: Season 1 – 3
April 22
State of Play
A Dog's Journey
April 23
Eastern Promises
Good Boys
April 24
Vice Principals: Season 1 – 2
Last Vegas
April 26
Pitch Perfect 2
April 27
Penny Dreadful – City of Angels: Season 4
Vida: Season 3
April 28
The Keeper
The Secret Versailles of Marie-Antoinette
April 29
The Corner: Season 1
Palm Beach
April 30
Blinded By the Light
Holy Lands
Whitmer Thomas: The Golden One
Coming in April
Run: Season 1
Insecure: Season 4
I Know This Much is True: Season 1
Take your Radio, Podcasts and Music with you