Here is what's coming to Kiwi streaming service Neon in August 2021
Publish Date

Sunday, 25 July 2021, 11:20AM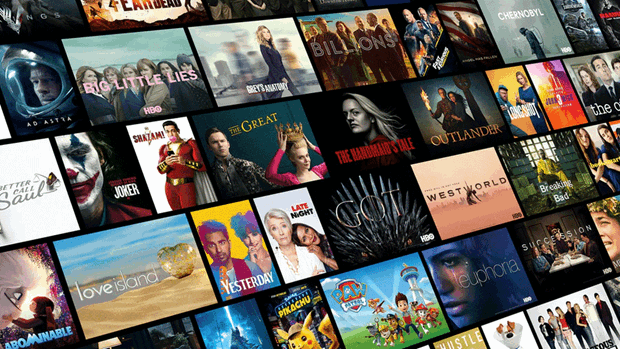 What better way to spend a winter evening than relaxing in front of the tele while watching some great movies and TV shows? 
And now Kiwi streaming service Neon has announced everything that's coming to our screens in August!
They have some awesome new shows and flicks coming, including Twin Peaks, Jane Eyre, Milk, David Attenborough's Light On Earth, The War With Grandpa and more!
We can't wait!
August 1
Bruno
Rescued Chimps Of The Congo With Jane Goodall
August 2
The Last Cruise
August 3
Jane Eyre
Vice Versa: Between Musk And Mars
August 4
Hooking Up
August 5
Milk
The Legend Of The Underground
White Famous
August 6
Tig Notaro: Drawn
Vice Versa: Chyna
August 7
Archive
The Day Sports Stood Still
August 8
Bellbird
The L Word: Generation Q S2
Vice Versa: HIV: The Neglected Pandemic
August 9
The Equalizer
August 10
Mr. lnbetween S3
August 11
Daisy Quokka - World's Scariest Animal
Rockabye Island
August 12
The Kid Detective
Five Bedrooms S2
August 13
The Croods: A New Age
Keas: New Zealand's Witty Daredevils
August 14
The Lost Husband
August 15
Honest Thief
August 16
FBI: Most Wanted S2 
August 17
Willy's Wonderland
August 18
100% Wolf
Super Why S3
August 19
War & Peace
August 20
An American Pickle
The Dark Side Of Football
David Attenborough's Light On Earth
August 21
Target Number One
The War With Grandpa
Cinema Toast
August 22
The Glorias
August 23
The Cabins
August 24
Doug To The Rescue
August 25
Bad Boys
Bad Boys 2
August 26
Housesitter
Twin Peaks Sl
August 27
Freaky
Flatbush Misdemeanors
Love Island USA S3
August 28
Let Him Go
August 29
Irresistible
August 30
Assault On Precinct 13
Britannia S3
August 31
The Man With The Iron Fists
Take your Radio, Podcasts and Music with you