Here is what's coming to Kiwi streaming service Neon in October 2021
Publish Date

Friday, 1 October 2021, 9:41AM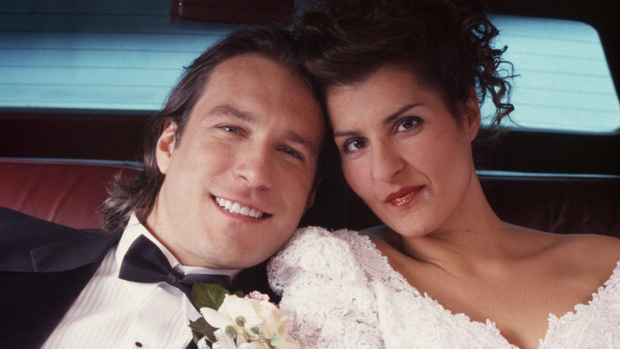 As the lockdown continues, what better way to spend an evening than relaxing in front of the tele while watching some great movies and TV shows? 
And now Kiwi streaming service Neon has announced everything that's coming to our screens in October!
They have some awesome new shows and flicks coming, including Wonder Woman 1984, My Big Fat Greek Wedding, Brokeback Mountain, Free Guy, Love Island Australia Season three and more!
We can't wait!
October 1
Betraying the Badge
Pocoyo: Terror Show
October 2
The Powerpuff Girls
Monster Beach
Ben 10 S4
Outlandish
Nanny McPhee
Nanny McPhee and the Big Bang
Dragon Rider

October 3
Murder at the Cottage
The Brighton Miracle
October 5
Louis Theroux: The Return of America's Most Hated Family
Hot Fuzz
October 6
Andy's Aquatic Adventures
I Don't Know How She Does It
October 7
Inked
Growing Dope
Regular Show S8
Moonrise Kingdom
October 8
The Silencing
Maya the Bee 3: The Golden Orb
October 9
Summerland
October 10
Nancy Drew S3
Wonder Woman 1984
October 11
Love Island Australia S3
October 12
Louis Theroux: The Night in Question
October 13
We're Here S2
Pitch Perfect
October 14
My World Kitchen S3
Her
October 15
DC's Legends of Tomorrow S7
Woodstock 99: Peace, Love and Rage
Money Monster
October 16
Misbehaviour
October 17
The Dry
My Big Fat Greek Wedding
October 18
Succession S3
Fear the Walking Dead S7
October 19
Louis Theroux: By Reason of Insanity
Anger Management
October 20
Battle: Los Angeles
October 21
Work in Progress Sl
Work in Progress S2
Wanderlust
October 22
We Own the Night
Promising Young Woman
October 23
Paula
Love, Weddings, and Other Disasters
October 24
Free Guy
October 25
Insecure S5
Sex Tape
October 26
Arrival
October 27
Brokeback Mountain
October 28
Tears of the Sun
October 29
The Empty Man
The Call
October 30
Aurora Teagarden Mysteries: Heist and Seek
Aurora Teagarden Mysteries: Reunited and It Feels So Deadly
Aurora Teagarden Mysteries: How to Con a Con
Martha's Vineyard Mysteries: A Beautiful Place to Die
Martha's Vineyard Mysteries: Riddled with Deceit
Martha's Vineyard Mysteries: Ships in the Night
Gourmet Detective Mysteries: Roux the Day
October 31
The Marksman
Take your Radio, Podcasts and Music with you