Here is what's coming to Kiwi streaming service Neon in October 2022
Publish Date

Friday, 30 September 2022, 5:26PM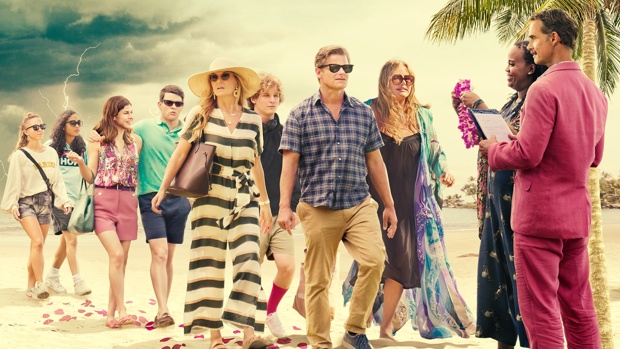 While spring is officially upon us, you just can't beat an evening relaxing in front of the tele while watching some great movies and TV shows ...
And now Kiwi streaming service Neon has announced everything that's coming to our screens in October!
They have some awesome new shows and flicks coming, including The White Lotus S2, Mr. Robot S1-4, Meet The Parents, King Richard and more.
We can't wait!
October 1
George Carlin's American Dream
Edge of the Earth
Beanie Mania
I Am Greta
We Met in Virtual Reality
October 2
Moonfall
October 3
Gladiator
October 4
Endangered
October 5
The Good Doctor S6
On the Trail: Inside the 2020 Primaries
October 6
Red Rocket
October 7
The Black Ferns: Wahine Toa
Louis Theroux: Behind Bars
Louis Theroux: Beware of the Tiger
Louis Theroux: Savile
Louis Theroux: The Most Hated Family in America
Louis Theroux: Twilight of the Porn Stars
Sanditon S2
October 8
Katrina Babies
The 355
October 9
King Richard
October 10
Let the Right One In
Brene Brown: Atlas of the Heart
Mean Streets
October 11
It's Complicated
October 12
Avenue 5 S2
Mark Hunt: The Fight of His Life
October 13
The Pelican Brief
October 14
The Winchesters
Nathan For You S1
Nathan For You S2
Nathan For You S3
Nathan For You S4
October 15
Fortress
October 16
Hostages
October 17
Deepwater Horizon
October 18
Miss Scarlet and the Duke S2
Return of the Taliban
Sonic the Hedgehog 2
October 19
The Vow S2
The Fugitive
The Rookie
October 20
Gangs of London S2
Eyes in the Sky
October 21
One Perfect Shot
Mr. Robot S1
Mr. Robot S2
Mr. Robot S3
Mr. Robot S4
October 22
Ambulance
October 23
Clueless
Here Today
October 24
Sicario
Doula
October 25
Open Secrets
October 26
Uncharted
October 27
Dog Day Afternoon
October 28
Persona: The Dark Truth Behind Personality Traits
Meet the Fockers
Meet the Parents
Little Fockers
October 29
The Bad Guys
October 30
The Wolfman
October 31
The White Lotus S2
Rush
Take your Radio, Podcasts and Music with you