Hilarious video of little girl pretending to like mom's cooking goes viral
Publish Date

Sunday, 12 April 2020, 9:30AM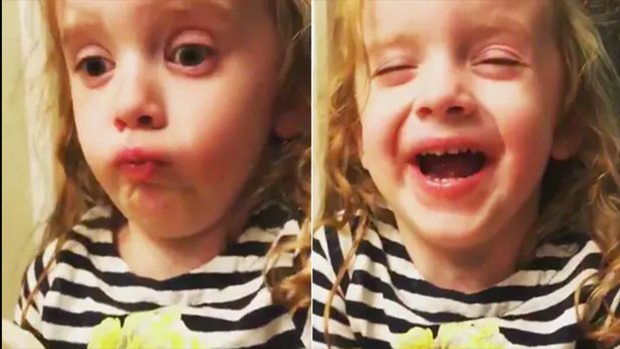 A hilarious video has made the rounds on the internet this week, of then 4-year old Piper,  trying to like her mom's cooking. Albeit unconvincingly. 
In a throwback post on Twitter, Annie Wilkins posted a video of her now 7-year old daughter, doing her best to hide the fact she no longer enjoyed spaghetti bolognese. 
It appears Piper's tastebuds had changed overnight, as what was once her favourite food, left her dry retching, without trying to hurt mum's feelings of course! 
"I had made spaghetti, like I had done many times before, with no one disliking it. It's actually a dinner all my kids will eat!" Wilkins said.
"We were all sitting down at dinner eating, and I look over at my daughter and she is gagging with every bite she's taking. She isn't saying anything to me, like she doesn't like it or she doesn't want to eat anymore. She just keeps eating it and gagging."
Wilkins proceeded to do what any parent would in the face of such adorable behavior — she grabbed her phone and started filming the hilarious moment.
Since Wilkin's shared the amusing clip on Twitter, it has racked up dozens of comments from amused viewers.
"My husband and I have had THE BEST LAUGHS over this!" wrote a user. "Can't wait to show my kids in the morning."
"This is the best thing I've seen all year," wrote another. 
We tend to agree! What a sweetheart! 
Take your Radio, Podcasts and Music with you