It turns out doing daily household chores has a surprising health benefit
Publish Date

Friday, 19 May 2023, 2:59PM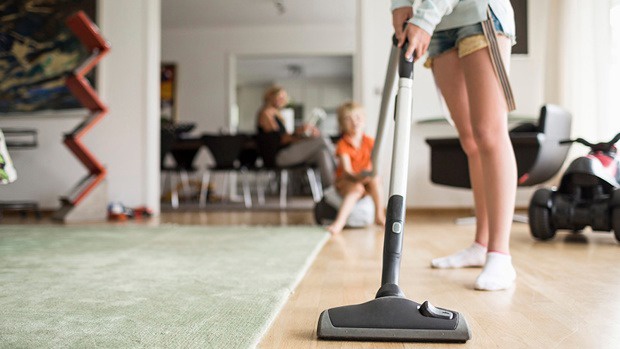 Doing the dishes, taking out the trash, and vacuuming the floor doesn't exactly sound like our idea of fun, but according to new research, completing your daily "to-do" list of chores may help to reduce the risk of death in women.
The study, conducted by scientists at the University of California, recruited more than 6,300 older women and followed them for a period of up to 4.5 years.
"Our study shows, for the first time using device-measured light physical activity in older women, that there are health benefits at activity levels below the guideline recommendations," says lead researcher Prof. Andrea LaCroix.
In fact, the research revealed that for every 30 minutes of light physical activity each day, the risk of mortality fell by 12%.
"We don't have to be running marathons to stay healthy. The paradigm needs to shift when we think about being active... Every movement counts," she added.
"A lot of what we do on a daily basis is improving our health, such as walking to the mailbox, strolling around the neighbourhood, folding clothes, and straightening up the house. Activities like these account for more than 55% of how older individuals get their daily activity."
"When we get up from the couch and chair and move around, we are making good choices and contributing to our health."
Guess we should get the duster out tonight!

Take your Radio, Podcasts and Music with you