It turns out Red Velvet Baileys exists and it's now available in New Zealand
Publish Date

Sunday, 25 October 2020, 12:11PM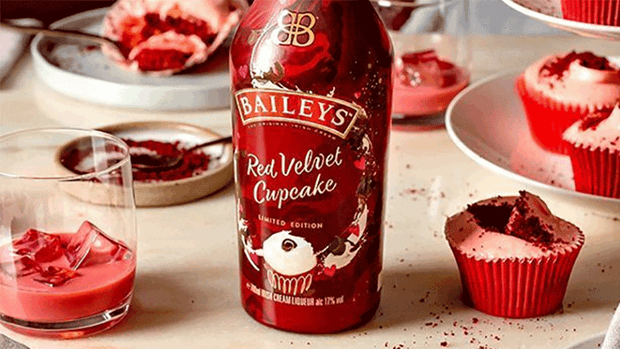 You may remember the excitement a few years ago when Baileys introduced their pink strawberry flavour.
Well, now fans of the creamy liqueur will get to try a new twist, with the brand new Red Velvet Cupcake flavour.
The limited-edition tipple captures "freshly baked red velvet cupcake with aromas of chocolate, fresh cream, and buttery icing" according to the Baileys website.
"The taste of sweet, cream cheese frosting and chocolate cake flavour with a hint of cocoa powder. Finished with a rich chocolate and sweet, creamy icing."
What's more, is the700ml boozy bottle is available in New Zealand right now, for around $46.99.
And with the holiday season swiftly approaching, we have a feeling that the sweet boozy treat will become a staple for making delicious Christmas cocktails!
Cheers! And remember, drink responsibly.