Jameson has released a limited edition coffee infused Whiskey
Publish Date

Friday, 14 February 2020, 5:59PM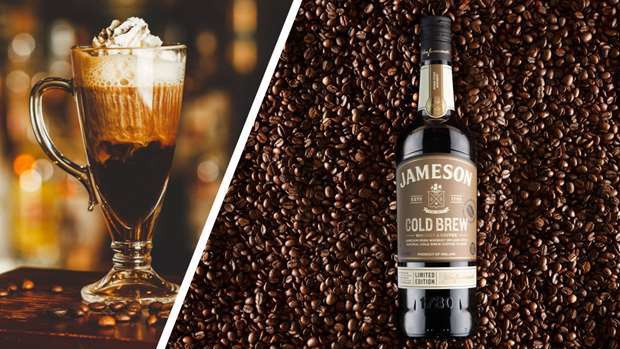 The Irish coffee has been a classic get up and go drink with a little bit of extra 'go' for many decades, so the master distillers at Jameson have decided to combine the two to make life that much easier. 
Introducing Jameson Cold Brew, the same triple-distilled Irish whiskey, but with natural cold brew coffee flavour! 
The coffee-flavoured whiskey is the same Jameson from the familiar green bottle with "natural cold brew flavouring." It's not just flavor, though. Each serving is made with 100% Brazilian and Columbian Arabica beans and contains about 17mg of caffeine per shot, the equivalent of a shot of espresso.
According to the Jameson website, "Jameson is consistently working on developing innovative tastes and experiences to cater to new and existing drinkers. The bold taste of cold brew coffee flavor, paired with the smooth quality that Jameson is known for, creates a carefully crafted liquid that is too delicious to turn down. It's a new spin on the classic pairing of Irish Whiskey and coffee."
Jameson Cold Brew hit the shelves in the US and UK earlier this month, but doesn't seem to be in New Zealand just yet. Hopefully we'll be able to have a slight variation of our usual morning coffee soon! 
Take your Radio, Podcasts and Music with you