Kiwi couple married for 66 years pass away within 20 minutes of each other
Publish Date

Wednesday, 14 October 2020, 10:13AM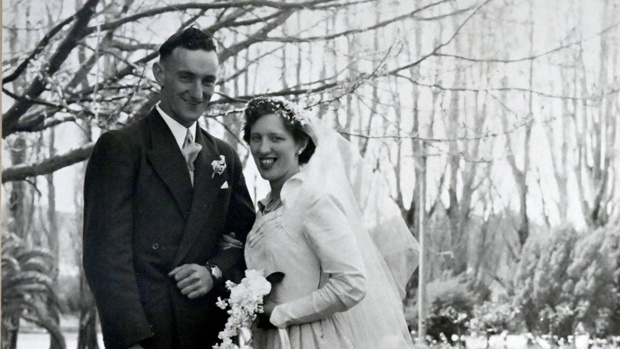 "Where you go, I go."
These were the words Maureen Gallagher told her soon-to-be husband when they first met ... little did she know the words would ring true more than 66 years later.
Maureen took her last breath at about 6am on Monday this week - and just 20 minutes later, so did Kevin Gallagher in the home they shared in Tauranga.
On October 2, the couple celebrated their 66th wedding anniversary and the years spent by each other's side raising eight children and bestowing the importance of family.
But their greatest love was for each other.
"She was everything to him, that's for sure," the couple's youngest son, Craig Gallagher says.
"Dad wasn't prepared to go until she did, he didn't want to leave her behind, he told me that.
"And mum never said anything but I think she was waiting for him to go."
Both born in 1931, the couple married aged 22. 
Maureen was diagnosed with dementia about five years ago and just four months ago Kevin was given two months to live due to lung complications.
Just after they celebrated their anniversary this month, Kevin and Maureen Gallagher's health deteriorated and the couple became bedridden.
On Friday, the family wrapped support around each other, as Kevin and Maureen had taught them and three days later, surrounded by their loved ones, they both died.
"The last words he spoke, he just asked how mum was."
Due to his medication, Kevin was unaware his Maureen had died as he slipped away.
On Friday, the couple will be laid to rest, laying side by side in the one coffin at Pyes Pa Cemetery.
"It's kind of bittersweet, you lose both your parents, but we wouldn't want it any other way," Craig says.
Kevin and Maureen are survived by their eight children, Jacqui Harris, Anne and Charlie Scanlon, Trish and Doug Rehutai, Paul, Robert and Anita, Kim and Paula, Brian and Maree and Craig.
They also leave behind their 21 grandchildren, 31 great-grandchildren and three great-great-grandchildren.
This article was first published on nzherald.co.nz and is republished here with permission.
Take your Radio, Podcasts and Music with you