Man shares inspirational message to New Zealander's ahead of nationwide lockdown
Publish Date

Wednesday, 25 March 2020, 5:21PM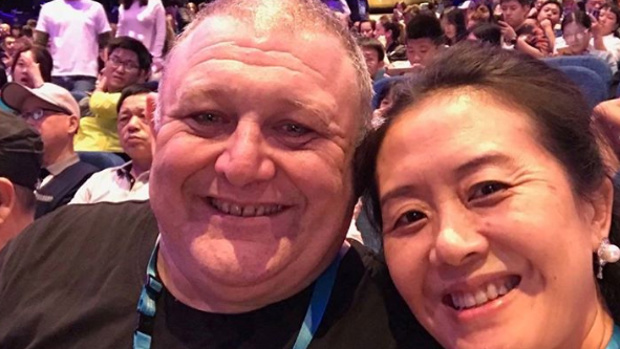 As the world faces a challenge many of us never would have imaged we'd see in our lifetime, it's understandable that anxiety takes hold.
Every day we're bombarded with news and information about the coronavirus in New Zealand and around the globe.
Meanwhile at 11.59pm tonight our country will go into an extreme and unprecedented nationwide lockdown.
But one expat has shared an inspirational message to all Kiwis, encouraging us to remain positive in the face of this crisis.
Taking to Facebook from his home in China, New Zealander Gavin Crombie wants to give us all a glimmer of hope ...
He writes: "To my Kiwi friends, the curtain has been dropped on your freedom and there will be many of you, right now, feeling anxious.
"Some of you, like my daughter and many of her friends are working 12-14 hour days to keep NZ supplied with food in supermarkets.
Some of you don't know when your next work will be because your company is closing down 'for the duration.' Some of you are worried about existing medical conditions and how you are going to get treatment.
"Some of you - probably a lot of you - are living alone and are frightened of what being locked up is going to mean for you. Some of you are old and frail and will not be able to get to the shops for food."
He continued: "Many of you will now have kids around your feet constantly asking 'are we there yet.' And all of you don't know when this will end or what's going to happen.
READ MORE:
• Pak'nSave store dedicates lane to elderly shoppers amidst panic buying
• This is how long Covid-19 reportedly lives on clothes for
"So let me paint a picture of optimism - and I believe well-founded optimism.
"Yesterday I had a beautiful lunch with great friends, sitting in glorious sunshine in the middle of China. Nine weeks since we were locked up.
"This will pass. I know that because it passed for us in China.
"There are two places in the world that I would choose to be right now - China - because it has beaten this thing and New Zealand because YOU are doing the right thing.
"And if you see my daughter in Thorndon New World give her a big hug because she has left her management job and is down and dirty on the floor so you guys can buy things to eat."
Some wise words Gavin!
Take your Radio, Podcasts and Music with you