New father's horrified expression while watching the birth of his child goes viral online
Publish Date

Friday, 21 July 2023, 8:46AM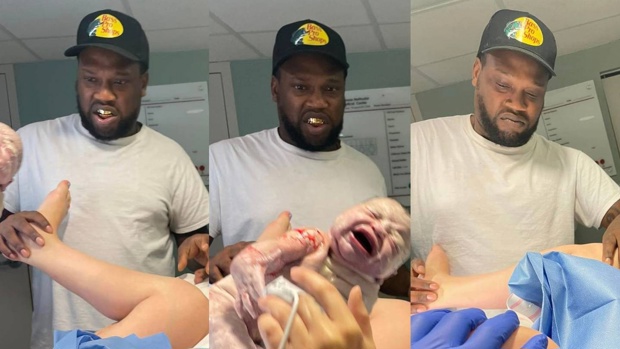 It is always a bag of emotions the day your child comes into to the world. But this new dad had only one painted on his face - absolute terror.
Brett Stills from Arkansas couldn't hide his horrified expression when his girlfriend Amanda Roelofs gave birth to their little girl. Sharing the snaps on Facebook, Roelofs not only captured the sometimes messy process of giving birth but made her partner a viral sensation on the internet.
The couple welcomed their third child, Brynlee Mae Sills, on July 8. Roelofs' partner Stills didn't leave her side the entire time she was in labour.
However, while catching the magical moment on camera, she also caught the look of terror on Stills' face as she gave birth to their daughter.
 Sign up to Coast's newsletter for exclusive prizes and to keep updated with the latest.
The pictures show Roelofs pushing out their third child while Stills assists by holding her leg up. Bearing witness to the whole process, the expectant dad seemed a little bit shocked by the details up close.
'"You didn't see everything I seen,"' Roelofs captioned the post, quoting her partner.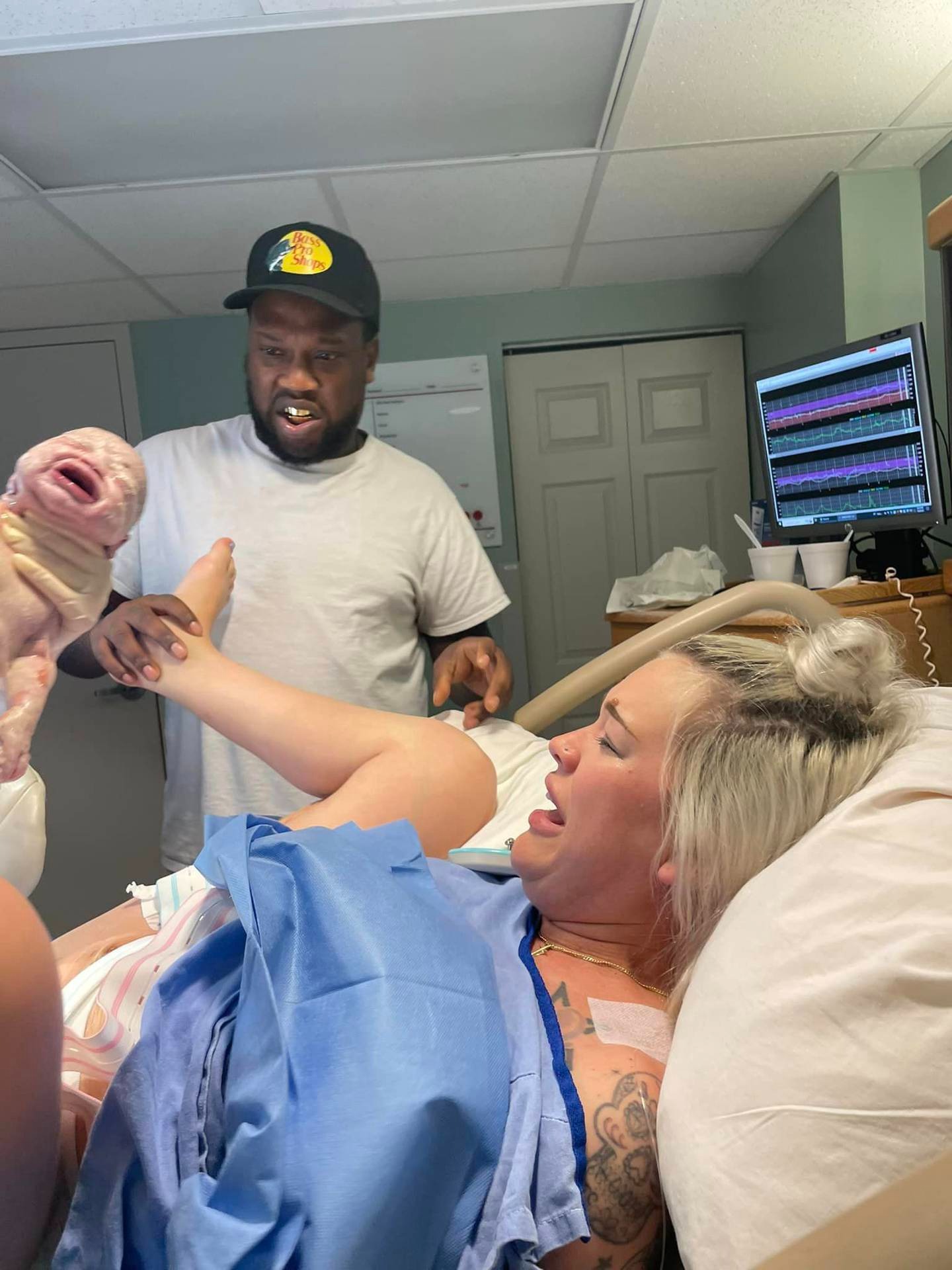 Thousands of social media users poured into the comments section to share their thoughts and level with the new father's honest reaction.
"These are priceless," one user wrote, while another shared: "I am dead at this man's face."
"Yet another reason why men aren't having the babies," someone jested.
Another added: "Poor dad... My husband still can't talk about it lol."
Some users found Stills' reaction relatable, with one exclaiming: "Dawg... That was me exactly."
Another tagged a friend and said: "That is gonna be you."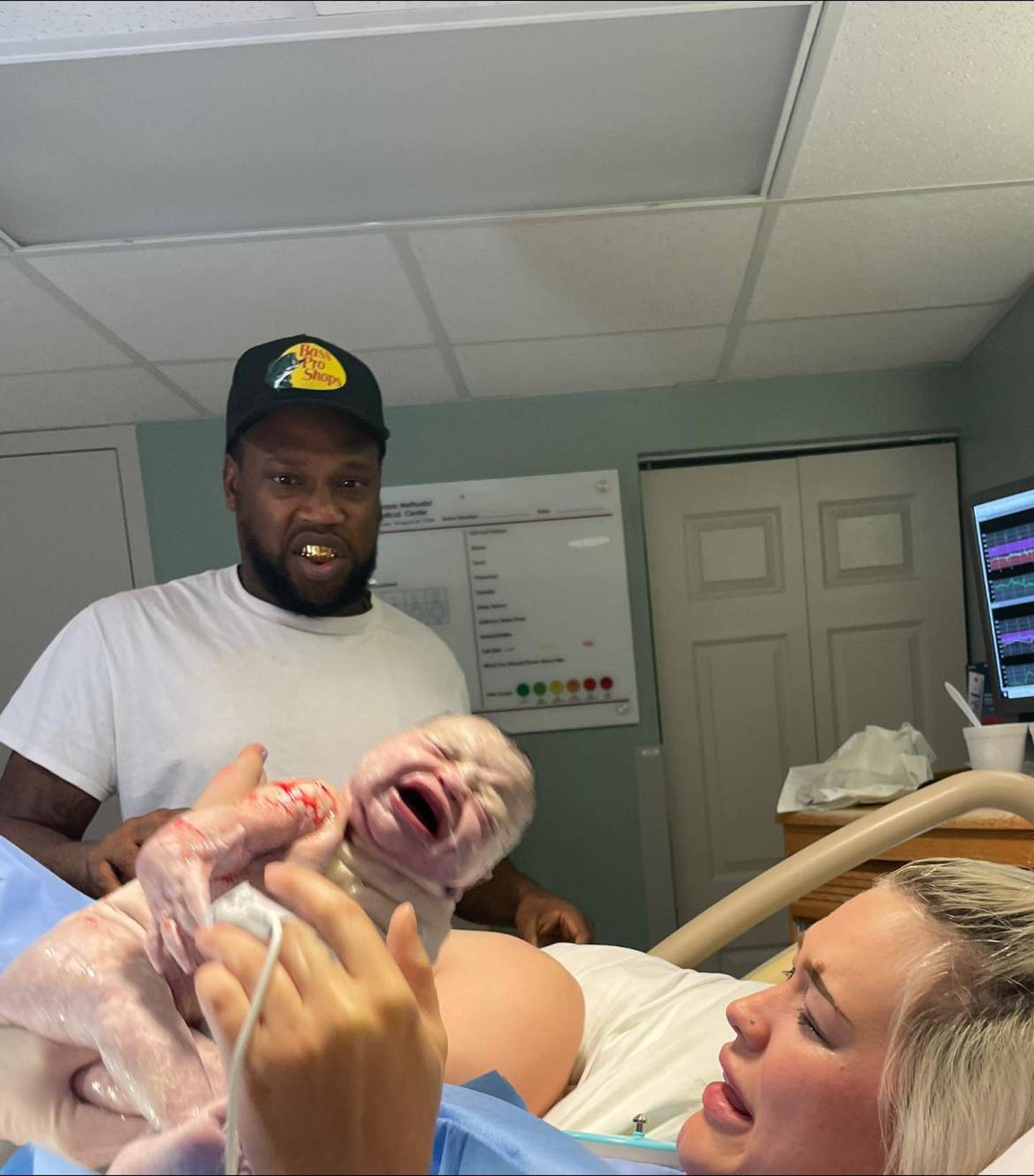 Roelofs discussed the now-viral Facebook post on the Today Show, saying she was "skimming through photos" and started "cracking up" upon noticing her husband's expression.
Her sister-in-law told her, "You need to post these - so they can go viral", which prompted her to post the snaps online.
As for what was going through the new dad's mind at the time, Stills said: "I was just looking at her head - it went from being baseball-sized to a freaking cantaloupe."
Roelofs revealed that while it wasn't Stills' first time in the delivery room, it was the first time he ever "looked down" while she gave birth. The couple already have two kids - Kaleigha, five, and Kameron, three.
"He's always held a leg, but would just turn away," she said.
"This time, the doctor had him all involved, and it was great."
She added that, while Stills may be a bit "squeamish", he was still the "best" dad - going on to say that she wasn't offended by his reaction in any way.
"Some of the comments on the photo are like, 'My man better not make that face'. But I thought it was hilarious. I wasn't upset at all," Roelofs said.
This article was first published in the NZ Herald and is republished here with permission.

Take your Radio, Podcasts and Music with you