New Zealand's best fish and chip shops have been revealed
Publish Date

Thursday, 25 July 2019, 10:18AM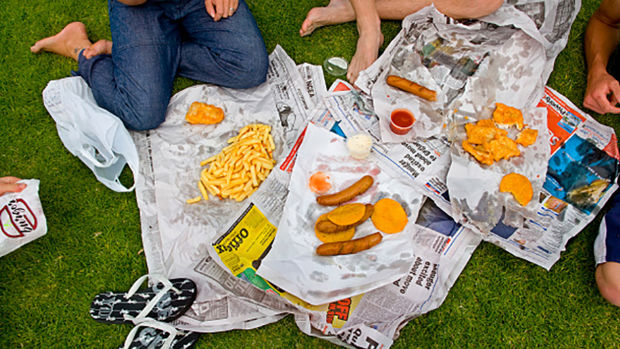 After revealing to their favourite bakeries in New Zealand, Kiwis have opened up about their favourite place to tuck into the greasy goodness of fish and chips.
Thousands of people revealed their hidden fast-food gems with a number of West Auckland chippie shops proving popular.
Up and down the country hundreds of shops were nominated and praised, but here are your favourite fish and chip shops, as recommended by you ...
Tony's Takeaways, West Harbour, Auckland.
The popular European and Chinese takeaway joint has been a favourite of locals for years on end. Its crispy chips and fresh fish isn't the store's only talking point with regulars claiming "they always chuck in extra which is always nice".
"Best fish and chips in West Auckland! Highly recommend. Love the fish burgers, big portions of fish.
Also, doughnuts and fritters are good. Everything is well priced", another wrote.
Their Chinese food range is also a hit with one local saying she won't eat sweet and sour pork or spicy squid anywhere else!
Kaiaua Fisheries, Whakatiwai.
"Worth the drive" and "you have to eat here" tell you all you need to know about the tiny fish and chip shop that is located east of the Hunua Ranges and on the waterfront of Firth of Thames.
They guarantee 100 grams or more of fish fillet in every fish order and it comes wrapped in the old school newspaper print. Choice!
If you like crispy batter you're in luck, with one reviewer saying: "they even gave you all the crunchy bits of batter from the chips, fish cooked to perfection".
"Tender and flaky with the terakihi reminding me more of the ocean. Add in a scoop of the crispiest of fries and you're done like dinner. Or lunch! Lack of beer taps isn't a problem as there are lots of bottles in the fridge. Highly recommended on your trip down the seabird coastline."
Have gluten and dairy intolerance? No problem! Kaiaua Fisheries even have a gluten-free deep fryer so there is no chance of cross contamination.
Definitely one to tick off the bucket list.
London Street Fish Shop, Gisborne.
You can't head to Gisborne and not tuck into London Street's Kiwi goodness.
The place is always swarming with customers, especially after 7pm.
Its "Shark and Taties" go down a treat. Widely known as the best in town, it may even take the cake for the best fish and chip shop in the country.
"This place is my favourite place in the whole entire world and I miss them so much! Not only great fish and chips, not to mention all sauces chips, they have the friendliest staff."
Green Jade, Avondale, Auckland.
Green Jade produces quality fish and chips but it is their Chinese range that leaves customers salivating.
With comments like "other takeaways in Auckland do not compare to Green Jade" and "definitely a food coma experience," you know you've come to the right place.
It's BBQ pork and veges was commonly mentioned in reviews as one of the go-to items to tuck into.
"This is my guilty secret I love the drumsticks here now don't be put off by how cheap they are as there exquisite not good for my waistline but great for my hunger pains and wallet," one local wrote.
Don't pass up on this gem.
This article was first published on nzherald.co.nz and is republished here with permission.