Queen Elizabeth's chef shares her secret recipe to make banana bread
Publish Date

Sunday, 27 February 2022, 9:21AM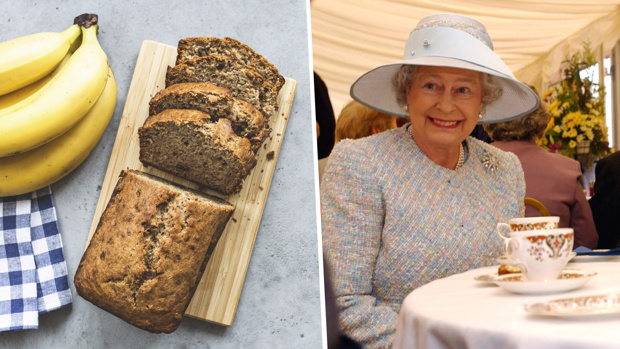 Queen Elizabeth II's former personal chef Darren McGrady has shared some of her favourite recipes - including royal banana bread.
McGrady - who spent 15 years working for the Queen and Princess Diana - shared the recipe on his YouTube channel, revealing her secret ingredients in the process.
And trust us, this royal-approved recipe is one you won't want to miss.
Discussing the recipe, McGrady explained banana bread was regularly served during Her Majesty's afternoon tea at Buckingham Palace.
"A little butter just splattered across the top – the perfect afternoon tea cake," he said.
As well as combining the traditional ingredients of self-raising flour, butter, salt, eggs, sugar and bananas, the royal chef also added raisins, dried cherries and nuts to create texture and vanilla bean paste for added flavour.
McGrady continued: "I can't tell you how many times this recipe got me out of trouble at Buckingham Palace. Because the fruit keeps the bread moist in the refrigerator for several weeks, there are always two or three loaves in there."
Banana Bread
Ingredients (makes one loaf):
8oz self-raising flour
¼ tsp salt
4 oz unsalted butter
6 oz sugar
4 oz golden raisins
1 oz chopped walnuts
2 oz cherries
1 tsp vanilla bean paste (or vanilla extract)
2 eggs
1lb ripe bananas
Method:
Grease and line a loaf tin with parchment.
Rub the butter into the flour and salt.
Add the sugar, walnuts, raisins and cherries.
Make a well, crack the eggs in the centre.
Mash the bananas and add to the flour mix with vanilla paste. Stir until combined.
Pour into the tin and bake at 180 degrees for 45 minutes.
Take your Radio, Podcasts and Music with you