Scooter, the bald 7-year-old with backward-facing legs, crowned 'World's Ugliest Dog'
Publish Date

Thursday, 29 June 2023, 2:49PM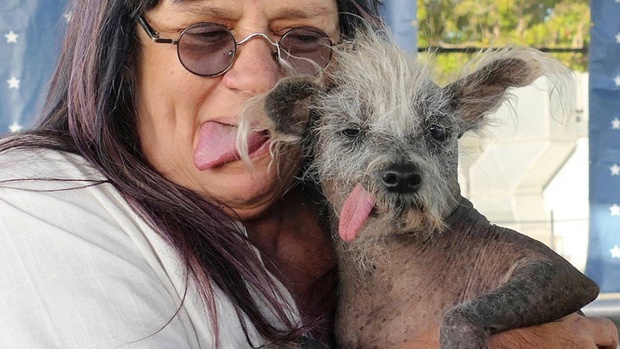 A bald Chinese crested pooch with backwards-facing legs has been crowned the "World's Ugliest Dog".
Nearly a decade after he was saved from certain death, the 7-year-old stormed home thanks to his sparse hair, a ratlike tail and a tongue that refuses to stay in his mouth.
He was adopted by Linda Elmquist just seven months ago after his previous owner could no longer care for Scooter.
Sign up to Coast's newsletter for all the latest news, entertainment and exclusive prizes.
His story of survival is remarkable after he faced the prospect of euthanasia. He was born with a deformity that left his two hind legs facing backwards.
His breeder brought the pup in to be euthanised but Elmquist intervened and took him home, effectively saving his life.
There were fears Scooter might not have been able to crawl or walk by himself.
He eventually learned to improvise and used his front legs to propel himself forward, albeit a little bit wobbly.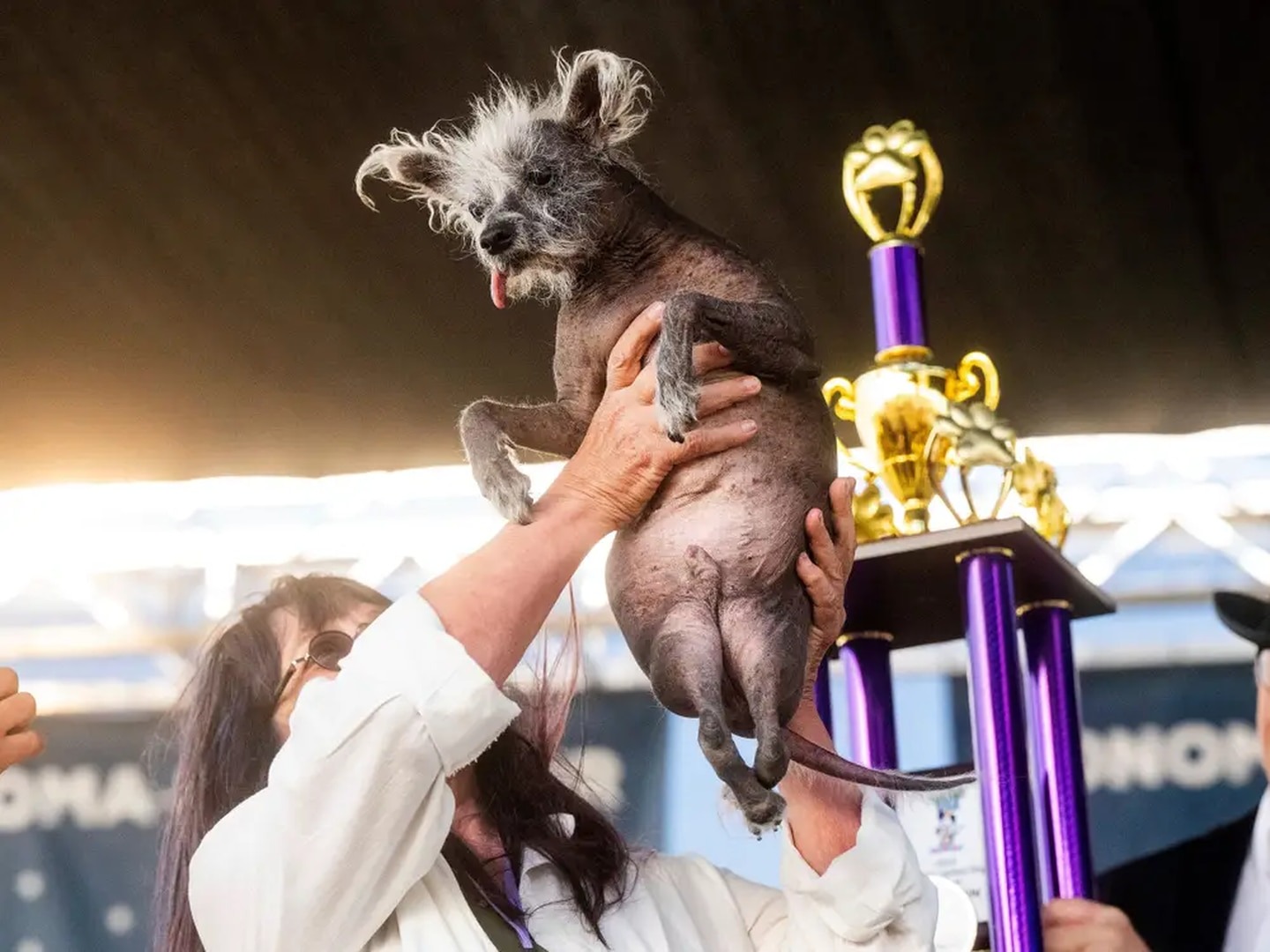 In Scooter's entry biography, it says his rescuer took him home to give him "a chance at finding a good home and a fairly normal life."
With regular therapy and a specialised cart, Scooter can now walk, and "has no idea that he is any different from any other dog", his biography says.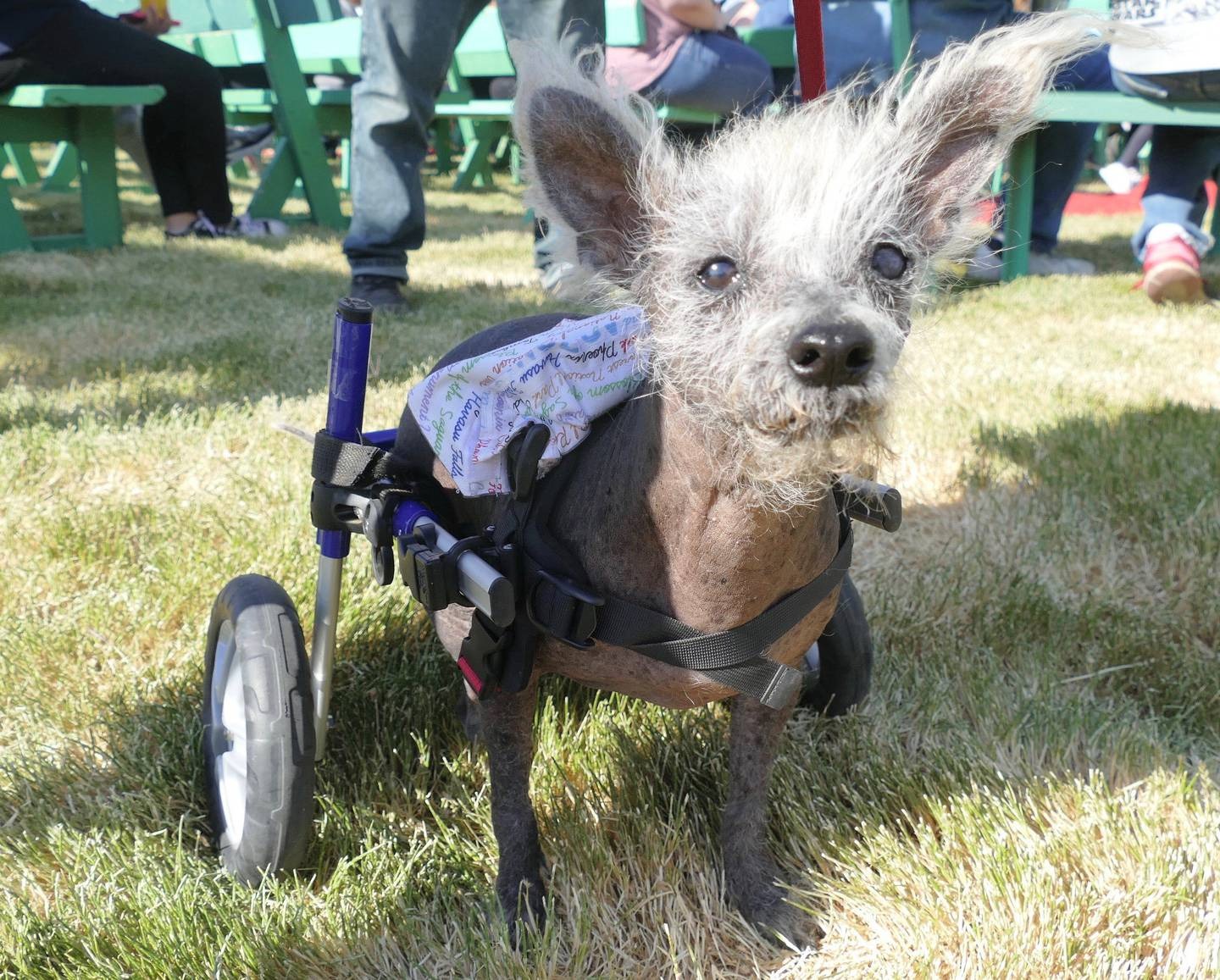 The world's ugliest dog contest is a globally-renowned event that promotes dog adoption and showcases extraordinary canines that have defied adversity – and celebrates their imperfections.
Following Scooter's victory, his rescuer and owner wrote: "I am overjoyed and incredibly proud that Scooter has been crowned the winner of the world's ugliest dog contest.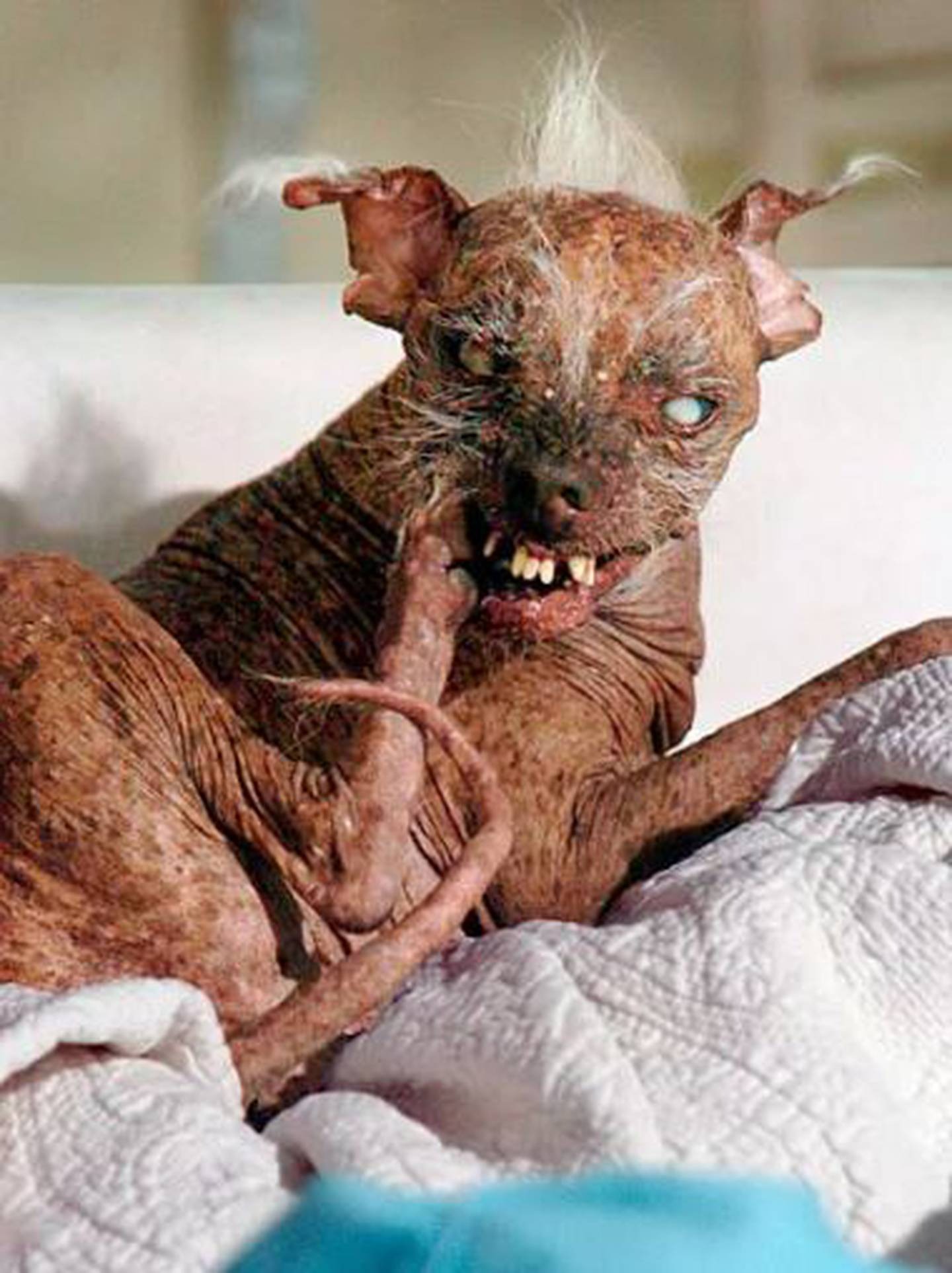 Former winners include Scamp the Trump, a mutt with bug eyes and matted hair, and a triple-crown winner Sam, a Chinese crested pup who was blind that had been rescued from a shelter that won the award between 2003-2005.
This article was first published at nzherald.co.nz and is republished here with permission. 
Take your Radio, Podcasts and Music with you