Skittles launches new controversial mustard flavour, leaving fans divided
Publish Date

Thursday, 27 July 2023, 12:12PM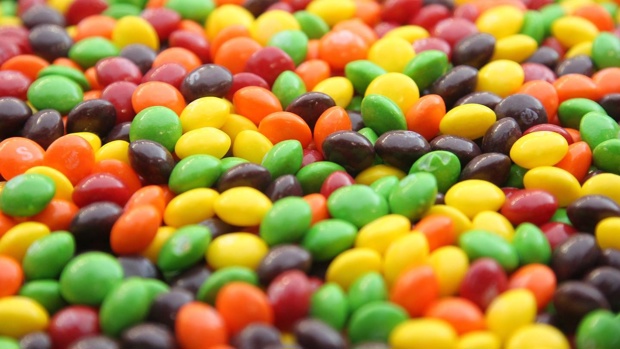 Usually, you'd want to 'taste the rainbow', the slogan Skittles has used for years.
But their latest flavour release is anything but rainbows and unicorns. Instead, it's grossed out sweet lovers.
There has been meat pie-flavoured candy floss and vegemite-flavoured Cadbury chocolate, but the latest move from Skittles is right up there.
In the US, Skittles has decided to introduce the tarty tongue-tingling tang of mustard Skittles in honour of "national mustard day" which is on August 5.
People brave enough to try the new flavour can do that at French's "Mustard Mobile" that's stopping in three US cities, including Atlanta, Washington and New York.

"Skittles is always looking to inspire moments of everyday happiness and deliver unexpected ways for fans to experience the brand," Ro Cheng, Mars' marketing director, said in a statement.
"From mustard ice cream to last year's viral mustard doughnuts, this year marks the fifth time French's has gone all out with unique, flavourful innovations to celebrate national mustard day," Valda Coryat, head of marketing for McCormick & Company, French's owner, said in a press release.
Sign up to Coast's newsletter for exclusive prizes and to keep up to date with the latest.
"We are thrilled to collaborate with Skittles to deliver our beloved classic yellow mustard tang in a new, fun way to French's and Skittles fans alike."
The Mars-owned candy frequently comes out with limited-edition flavours for fans to try, but they're usually sweet and sour.
On Facebook, the company behind French's mustard, the brand used in making the Skittles alongside Mars said it was "sweet, tangy, and everything you've ever wanted in a candy".
Confectionary lovers took to social media with many saying Skittles' latest creation is disgusting, despite not trying it.
"Everything you've NEVER wanted in a candy … there I fixed it," one wrote.
Another added: "Literally nobody asked for this."
"Makes me gag," a third declared.
A fourth said: "That's a nope".
However, not everyone was against the idea of the mustard Skittle, with some appearing game enough to see what the hype is all about.
"You know what? You're on! I'm trying them!"
For once we're glad NZ is missing out!!
This article was first published in the NZ Herald and is republished here with permission.
Take your Radio, Podcasts and Music with you