The Chase fans in hysterics over hilarious team name lineup
Publish Date

Friday, 15 September 2023, 9:24AM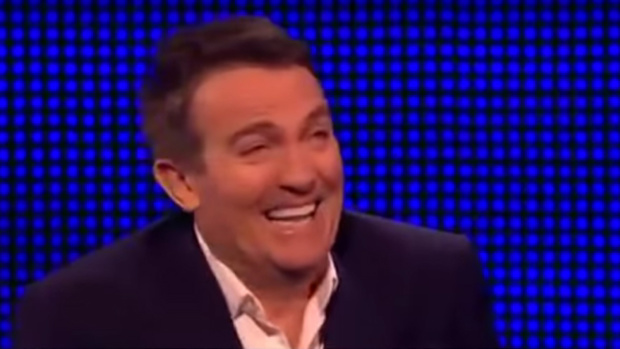 There's no denying The Chase brings a lot of laughter into the homes of millions around the world...
But a recent episode of the show had fans in absolute hysterics after they noticed a very remarkable coincidence with the contestants' names.

Players Liz, Anya, Ravi and Oli joined the panel in hopes of taking home lots of cash, and while eagle-eyed fans at home were quick to pick up on the fact that when said aloud it sounded like "lasagne ravioli", Bradley was a bit slower to pick that up.
It wasn't until chaser Jenny 'The Vixen' Ryan pointed it out. "This is a very tasty panel but I've got an intolerance to gluten so they're not getting pasta me," she said as she said hello to the players.
Looking bewildered at the pasta puns, Bradley stared at the team names for a second in silence before rolling his eyes and moaning "oh god – Lasagna ravioli."
Amused viewers flooded social media to comment on the team name, with one writing: "Liz, Anya, Ravi, Oli. For some reason I feel like pasta for dinner tonight."
"Looks like they just missed out on a pizza the action...." added another.
"Where's Carbo and Nara?" 
The show's producers have been intentionally creating themed team line-ups on the show for a number of years. 
In 2017, the show's bosses set up a team with Tom, Dick, Ann and Harry.
Another 2017 episode had the contestants sharing names with characters from Friends - Rachael, Ross, Phoebe and Joe. 

We can't wait to see what they come up with next!!

Take your Radio, Podcasts and Music with you