The Chase's Bradley Walsh gets hilariously roasted by a contestant after he told her off
Publish Date

Tuesday, 28 April 2020, 3:54PM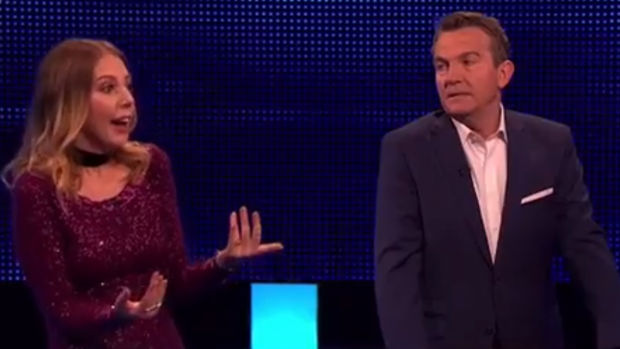 It seems The Chase host Bradley Walsh has met his match!
On a recent episode of the much-loved game show, the 59-year-old got way more than he bargained for when comedian Katherine Ryan hilariously roasted him after he questioned if she had "watched the show before."
After a decent cash builder round, Katherin was taken to the table to face chaser Jenny 'The Vixen' Ryan.
Which is when things heated up ... 
Bradley asked the pair: "In 2014, which singer was named 'Billboard Woman of the Year'?"
The three options were Taylor Swift, Rihanna and Beyonce, with Katherine quickly jumping in and answering the question. 
She opted for Beyonce, with her rapid response leading Bradley to scold: "Please wait until I've finished all the options in the question and answers before you press your button."
Unafraid to hide her sassy personality, she responded: "Would Beyonce wait for you?"
As the loveable presenter revealed the answer was in fact, Taylor Swift, it was time for Jenny's response to be revealed, so Katherine asked The Chaser: "Did you know it?"
READ MORE:
• The Chase bosses have put "plans in place" to help Paul Sinha through his health battle
• The Chase's Mark 'The Beast' Labbett reveals the health issue behind his dramatic weight loss
Horrified by her latest comment, Bradley asked: "Can I ask you a question? Have you ever seen this show in your life?"
She insisted she had, with Bradley adding: "If The Chaser puts Beyonce you are out."
Shutting him down again, Katherine informed him: "No, if The Chaser puts Taylor Swift I'm out."
Unable to resist the urge to also take a swipe at the host, Jenny added: "Have you ever watched the show?"
GOLD!