The Chase's Shaun Wallace gets hilariously told off by Bradley Walsh after player's mistake
Publish Date

Tuesday, 12 May 2020, 10:12AM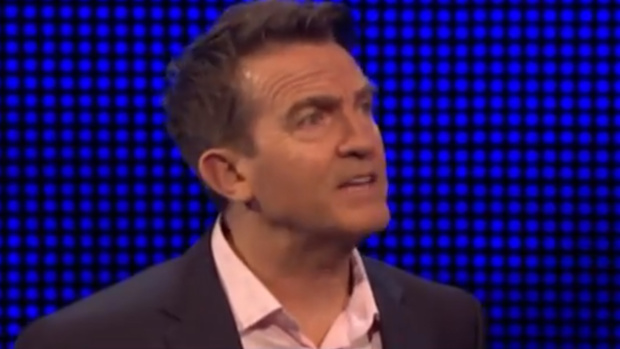 The Chase's Bradley Walsh never fails to put a smile on our faces - and a recent episode of the much-loved game show was no different.
Facing off against chaser Shaun Wallace, Victoria was unsuccessful in making it past his head-to-head after she made an "obvious" error. 
The question posed asked: "Which of these letters does NOT begin and end the name of a chemical element?"
As host Bradley Walsh gave the pair three options to choose from - L, M or N - Victoria admitted the option she had chosen was wrong.
Opting for M, Bradley probed: "Why do you think you've answered wrong?"
To which she responded: "Because there's magnesium isn't there."
As Bradley told her the correct answer was L, he continued: "C, you could also have nitrogen, you can have plenty of others."
READ MORE:
• The Chase host Bradley Walsh's annual earnings has been revealed
• The Chase's Shaun Wallace gets hilariously roasted after getting basic maths question wrong
Which is when "The Dark Destroyer" interjected: "Neon."
Unable to resist the urge to take a swipe at the Chaser, Bradley said: "Eh?"
As Shaun repeated himself, the much-loved host jokingly silenced him, saying: "Was I asking you? I wasn't asking you - seriously? Wait until your answer comes flooding in, thank you very much."
Too funny!
Take your Radio, Podcasts and Music with you