This crowd-pleasing platter how-to guide will help make summer entertaining easy
Publish Date

Sunday, 1 January 2023, 9:22AM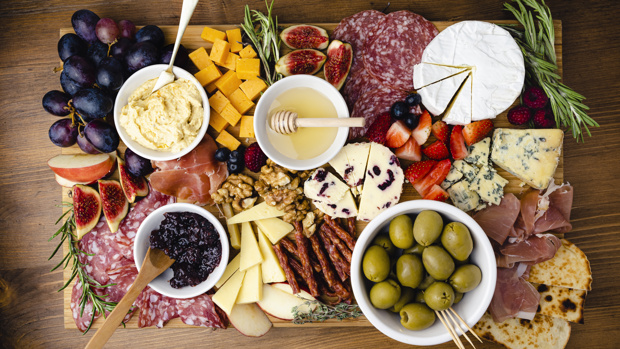 No summer's day is complete without a beautiful platter, filled with sweet, savoury, and everything in between.
Thanks to @kitchenoftreats, we've got a fool-proof recipe to ensure your platters are taken to the next level this silly season.
Check out the recipe below and just between us, you might want to wipe that drool from your mouth!
INGREDIENTS
1 pouch Whittaker's Cocoa Pods®
3-4 varieties Cheese (Camembert/Brie, Gouda, Blue, Cheddar etc)
1 tub Fruit paste
2-3 varieties Crackers (or sliced baguette)
3-5 varieties Summer fruit (strawberries, blueberries, grapes, sliced pear, pomegranate)
Dips (hummus)
Olives
Cured meats (prosciutto & salami)
Nuts (almonds, peanuts, cashews)
Comb honey
METHOD
Begin by placing your wrapped cheeses down on the board.
Place your bowls for blueberries, olives and dips. When you are happy with your placement, fill the bowls and unwrap the cheese and place back in position (you can chop the cheeses in slices/wedges to add a bit of variety).
Place any larger items to 'anchor' the platter, like grape bunches and comb honey.
Add your crackers, placing them in groups around the board.
Place the last items such as prosciutto & salami, strawberries, pear, pomegranate etc.
Fill in any gaps with Whittaker's Cocoa Pods® and nuts, and pop on cheese knives and serving utensils.
Take your Radio, Podcasts and Music with you