This Kmart step stool hack is not only genius but super adorable too!
Publish Date

Monday, 8 July 2019, 2:25PM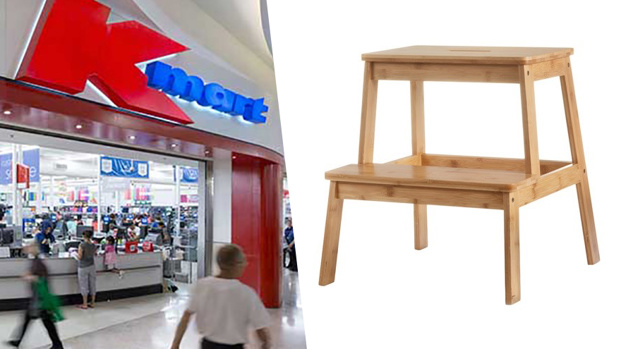 There has been plenty of genius life hacks to come out of Kmart stores over the years, but this one is by far the best we've seen!
Parents throughout Australia have found a new way to use Kmart's Bamboo Step Stool, and we're not going to lie - it's super adorable!

You see, why keep a step stool like this hidden away in a pantry or cupboard?
When, instead, you can use it as a mini picnic table or desk for your kids.
READ MORE:
• Shoppers left shocked after Kmart releases accidental x-rated dog's toy
• Cat owners are going crazy over this new pet toy from Kmart!
Genius, right?

Not only is the stool the perfect height for a toddler, but both steps are also far enough apart so they can sit and eat in comfort!
Too cute.