This shoe optical illusion has left the internet divided ... are they black or white?
Publish Date

Friday, 31 January 2020, 3:21PM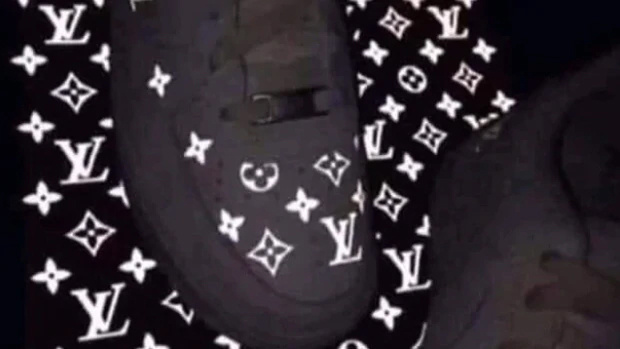 Here we go again ...
Unless you've been living under a rock for the past few years you will remember 'the dress'.
Was it black and blue or gold and white?
'The dress' literally broke the internet because nobody could make their minds up.
Well, now there's a new optical illusion going around ...
The illusion shows a pair of Louis Vuitton trainers.
But no one can decide what colour they are!
So are they black? Or white?
Several people on Facebook commented saying how "confusing" the optical illusion was.
"I don't know how anyone is seeing anything other than black," one user wrote.
"I could only see black and couldn't figure out how they were possibly white, but now I see white and I can't see black anymore wtf," wrote another person.
"White is the only right answer," a third person added.
READ MORE:
• This brainteaser is baffling the internet! How long does it take you to spot the cocktail umbrella?
One Twitter user came up with the simple explanation they are white shoes with a glow-in-the-dark pattern.
"Picture was taken with the lights off," the person said.
Another agreed, saying: "They're just white trainers in the dark. I don't get why people are confused."
A third added: "They're white. Just no light."
What did you see?
Take your Radio, Podcasts and Music with you