Viral TikTok reveals the best way to open a fizzy drink can
Publish Date

Wednesday, 19 July 2023, 1:50PM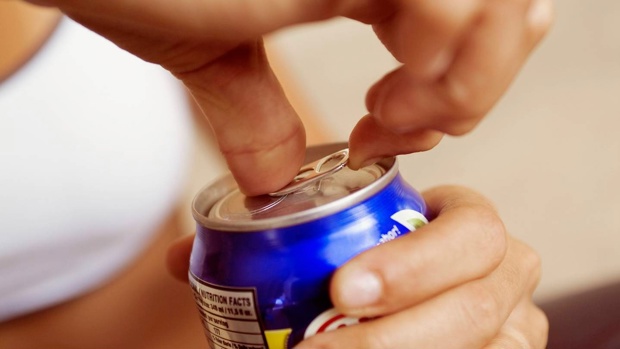 Ever struggled to pop the tab on an ice-cold fizzy drink? Turns out there is a much easier way.
US TikTok creator Jordan Howlett shared an easy hack for opening cans to his 10 million followers on the app - and it turns out the design of popular soft drink cans serves another purpose.
The 26-year-old creator revealed that you can open a can using another can.
 Sign up to Coast's newsletter for exclusive prizes and to keep updated with the latest.
"So if you guys were to take a look at the bottom of a soda can, you see that it has this extra little circular ridge here," he shared in the video, which has been liked by 1.2 million users. 
"Obviously you need soda cans to have circular bottoms because it keeps the carbonation and pressure how it is and it is what makes it taste so good," Howlett explained.
"However, when soda cans were created in 1958, they didn't look like this. You wanna know why?
"Because these sodas are multipurpose. Meaning that you can stack one on top of the other, and use it to open the other soda."
He then stacked one can of Sprite on top of another and used it to crack open the other can.
"It's not a coincidence why they all stack so perfectly on top of each other," he concluded.
"You can use a soda to open another soda - meaning if you just got your nails done and you don't want to mess them up, or it hurts your fingers to try and open them by themselves, just take a soda, put it on top, and open it with another soda.
"Try it out!"
His clip quickly went viral and left his followers mind-blown that they hadn't realised there was an easier way before.
"My jaw is on the floor, sir," one wrote, with another sharing, "Yeah I'm definitely trying this later at work ... I'm a flight attendant and hurt my fingers or chip my nails constantly cause of this."
Another confirmed they would be trying the hack "immediately", while another admitted they had already tested it "multiple times ... and now I have 12 opened cans of soda".
A fourth confirmed that the hack is a lifesaver for preserving your manicure, writing, "Saves my nails every time!"
So handy!
This article was first published in the NZ Herald and is republished here with permission.

Take your Radio, Podcasts and Music with you