Woman sparks heated debate after discovering her husband kisses his mother on the lips
Publish Date

Friday, 2 August 2019, 2:36PM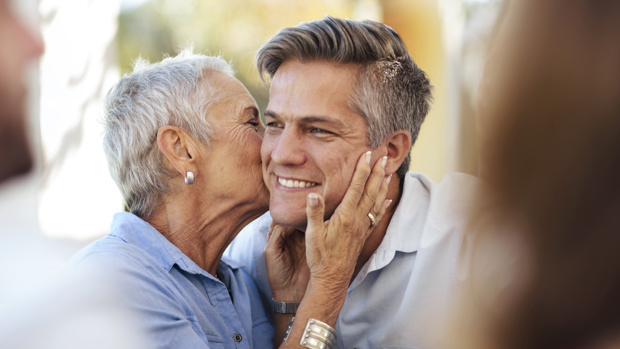 A woman has shared her shock at finding out her husband, a man in his 20s, kisses his mother on the lips.
The unnamed woman took to Reddit to tell of the moment that her husband dropped the bombshell revelation.
"So my husband and I were recently talking about raising kids and the like. And he brought up how some people are weird about people kissing their own kids on the lips. And I am just like 'yeah, I could see that,'" she began.
"My niece went through a phase as a toddler where she would grab my face and try to kiss me on the lips, and I don't think it's especially weird for younger kids. But my husband goes on to say that he still kisses his mum on the lips."
"NOPE."
The American mum went on to say: "That's not normal. I get that it CAN be a cultural thing, but it isn't here."
"I asked a couple of my friends and they say no. Never would that be normal here. Not for a man in his 20s to kiss his momma on the lips.
"I still am really shocked that he tried to convince me that it's a normal thing for guys to kiss their mums on the lips."
The shocked mum said that she feared her husband had been hiding his family secret, revealing that she never saw the questionable practice, even when her mother-in-law came to stay.
"I didn't meet his mum until six weeks after our son was born and over a year after we'd been married," she said.
"She lives two states away from us. But even when she came to visit, I didn't see him kiss her on the lips. So maybe he had been hiding it."
READ MORE:
• Kiwi mum sparks heated debate after being kicked out of public pool for breastfeeding in water
"The weirdest part I think might be that he's the only one of her four kids she does this with," she said.
"I know he was raised differently from me, but I would think that if she kisses one of her kids, she would kiss all of her kids.
"But no. Just the one."
The response online was divided, with many firmly in the "no" camp.
One woman said: "Ugh, my husband does this. So freakin' weird. Disgusts me actually."
Some people had health concerns: "Aaaaand that's how cold sores get spread so easily. No thank you! Cheek kiss, sure... anything else is just a recipe for spreading diseases."
Another added: "I too am not very comfortable with it, and hubby immediately washes his mouth after she's gone, so I'm glad for that at least."
While others didn't see an issue with it.
"I kissed both my parents on their lips until they died," one person said.
"Same. I'm 33 and I still kiss my mother, father, grandfather and all my uncles and aunties on the lips. All five of my kids kiss on the lips. Not a big thing in my eyes," a mum added.
What do you think?
This article was first published on nzherald.co.nz and is republished here with permission.
Take your Radio, Podcasts and Music with you