Woman sparks outrage after revealing she's charging her family to attend her Christmas dinner
Publish Date

Tuesday, 24 December 2019, 11:07AM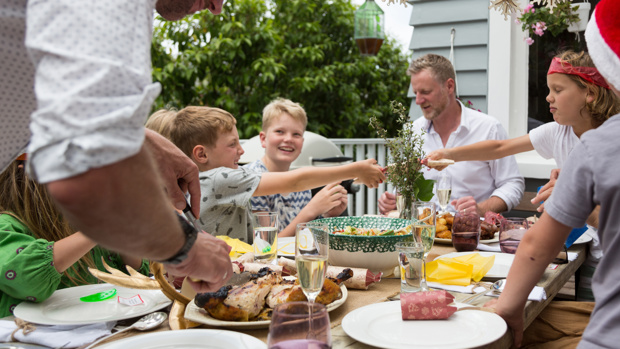 Christmas day can be expensive, especially if you are hosting a lunch or dinner for your whole family.
But one mum has been slammed on social media after revealing she charges each family member £30 (NZ$58) to enjoy her Christmas dinner.
Gemma Andrews, who is a mum-of-four, explained she's sick of having to organise the festive meal at her own expense.
"The very first year I opened my house to everybody on Christmas Eve I got let down by five people and I had so much excess food."
"The year after I tried 'bring a dish'. Come Christmas Eve, people said 'Oh I forgot to get it' and I'm running around trying to find a bag of prawns. It's more stressful."
"They pay it in November."
READ MORE:
• Devoted dad goes viral after booking himself onto EVERY flight his daughter was working on over Christmas Day
• A new study claims people who put up their Christmas decorations earlier are happier!
Thankfully, Andrews doesn't charge the children.
While some agree with Andrews saying it's a clever way to ensure that everything was even, others slammed her.
"£30 to have Christmas dinner with your family are you crazy!!" wrote one user.
Another said: "£30 a head? £360 for 12 what a greedy mare. It doesn't cost that to do a Christmas dinner."
"Charging 30 quid for your family to come over and have Christmas dinner? I'd drink her wine if I had to pay that," a third added.
What do you think?
Take your Radio, Podcasts and Music with you