Michael Bublé breaks down when talking about his son's cancer in an emotional carpool karaoke
Publish Date

Monday, 29 October 2018, 2:25PM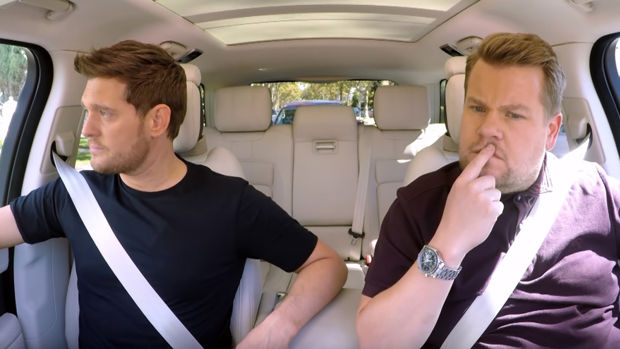 Michael Bublé has been quite open about his son's heartbreaking battle with cancer over the years, but has never gone into too much detail about it.
The Late Late Night Show with James Cordon released the Carpool Karaoke with the Canadian star just a few days ago, and it has gone viral.
The emotional video starts out quite cheerful with the two covering a few of Michael's songs, but it gets deep after James brings up Michael's 5-year-old son Noah.
READ MORE: 
"You've had an extremely tough couple of years," James said. "What you've gone through in the last few years ... is every parent's worst nightmare."
"It's so hard to acknowledge it because it's so painful to talk about. But we got the diagnosis and that was it man, my whole life ended," Michael replied.
Michael managed to hold back the tears and revealed that their whole family moved to L.A to be with Noah at the children's hospital where he was being treated.
READ MORE: 
He finishes the video off with a plea for anyone to make a donation to Stand Up To Cancer, before breaking into 'Home' with James.
"It sounds so weird ... please sitting on your couch at home — call. Just do it.
There's nothing better in the whole world ... when you give that way, the universe gives right back to you. And there's hope and treatments and medicines that haven't been discovered yet but will be discovered because of you.
You think you're one little person who can't change, but all of us can completely make that huge difference. If you do it, and you save just one little person, that's it.
That's what life is."