The Chase fans outraged after 'obvious' cheating is spotted in the final chase
Publish Date

Thursday, 22 March 2018, 4:07PM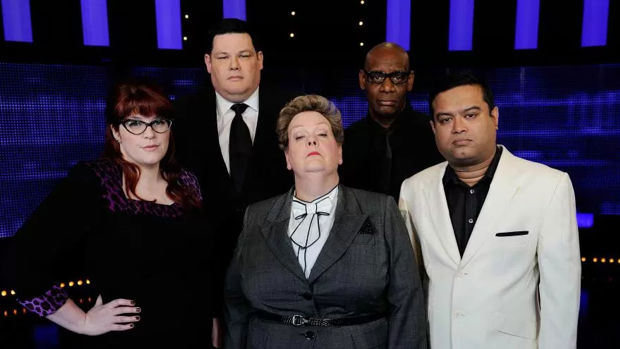 Fans of The Chase have cried 'fix' after the on-screen clock appeared to slow-down in the dying seconds of a quick-fire question round on Wednesday's show - allowing the Chaser to claim victory.  
Chaser Anne Hegerty - dubbed The Governess - was pitted against a team of two contestants who had made it to the final Chase having built up a £60,000 prize pot and a score of 20.  
The cash was theirs so long as Anne was unable to match their score - but the Chaser managed to draw level with moments to spare, leaving players Peter and Warjinder to go home empty handed. 
But viewers have claimed the timer was deliberately slowed down to give Anne time to chime in with an extra answer and hold back the prize money, with one insisting: '1 second lasted 3 seconds.'
A clip of the final round posted on Twitter has been shared thousands of times, with fans claiming the result had been 'rigged'. 
The row prompted Hegerty herself to respond on Twitter, to insist the 'win is fair'. 
Teammates Peter and Warjinder had battled their way through earlier rounds to put the money in the prize pot, and managed to answer 20 questions correctly in the final Chase.
When Anne was then pitted against the clock, she looked unlikely to match their score as her time was dwindling, but the clock appeared to pause with one second remaining - allowing her to deliver a 20th correct answer.  
Eagle-eyed viewers said the final second had been extended to allow Anne to win the match.
One tweeted: 'Definetly a fix, I was shouting at the TV! They deserved that money![sic]'
Daily Mail