The genius cake cutting hack is one you'll want to remember!
Publish Date

Friday, 5 July 2019, 2:02PM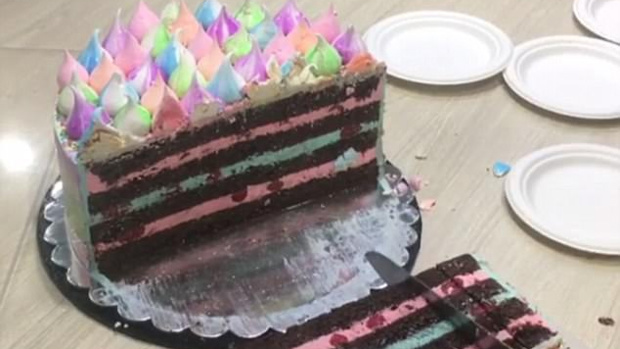 Divvying up slices of cake is no easy feat.
Slice too thin, and the delicate piece of cake will fold over on itself as you transfer it to the plate.
Cut it too big, and some of the diners could miss out altogether!
But thanks to one Australian baker's genius solution, cutting up cake is about to get a whole lot easier ...
Instead of cutting the cake into traditional triangles, Katherine Sabbath slices the cake horizontally into one-inch thick slabs, and then cuts each slab into one-inch rectangular portions.
She also presses a plastic cutting board against the slab as she slices it to keep it steady as it separates from the cake.
When cut completely, the cake provides at least 30 responsible servings!
The brilliance behind this technique? It ensures everyone will get a piece ... and there's sure to be leftovers for anyone who wants more.
Take your Radio, Podcasts and Music with you