Watch David Seymour's amazing dance moves in the new 'Dancing with the Stars' trailer
Publish Date

Friday, 30 March 2018, 4:37PM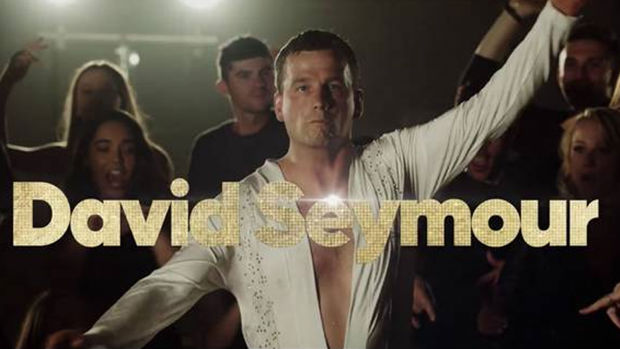 A first look at the new season of Three's Dancing With the Stars has viewers struggling to believe what they're seeing.
The first promo for the celebrity dance show aired during last night's finale of Married at First Sight Australia.
It showed the only couple announced for the show so far, Act Party leader David Seymour and socialite Gilda Kirkpatrick, showing off their moves.
But viewers quickly focused on Seymour's impersonation of Michael Flatley's Riverdance, complete with low cut top, quickfire steps and pouting for the camera.
"I have never been so excited and disturbed at the same time in my life," wrote one aghast viewer on Facebook.
"This is going to be such a hot mess and I cannot wait! Love it," said a second.
"I have never laughed at anything so hard in my life," wrote a third.
Other comments included, "I just wet myself," "Why does this make me so sad?", and, "I would rather see Jason Gunn and Thingy."
Twitter also erupted after the ad aired, with one viewer calling Seymour's moves "travolting".
Click here to watch the trailer.
NZ Herald