Publish Date

Monday, 18 October 2021, 2:04PM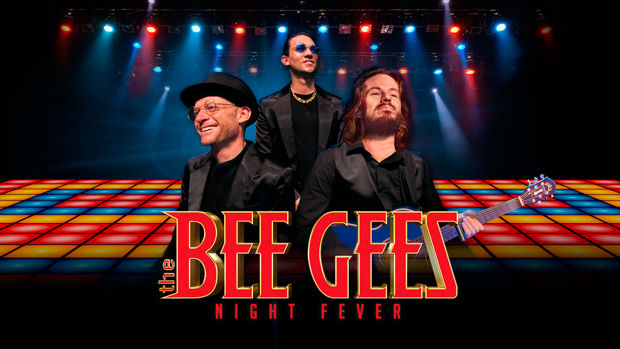 Night Fever is set to take over 2021 when this superb musical tribute comes to town!
Expect all the disco dancefloor-fillers, smooth '70s ballads and '60s pop standards you know and love, including 'Stayin' Alive,' 'Jive Talkin',' 'You Should Be Dancin',' 'How Deep Is Your Love,' 'More Than A Woman,' 'Night Fever,' 'Tragedy,' 'If I Can't Have You,' 'To Love Somebody,' 'Immortality,' 'Guilty,' 'Massachusetts' and more.
Hear world-class voices recreating the iconic three-piece harmonies alongside a live international band, all set to life with spectacular production and lighting in this theatrical tribute concert.
A rollicking fun night for Bee Gees fans and anyone who appreciates a good tune.
INVERCARGILL
Monday 1st November, 8pm | Invercargill Civic Theatre
Tickets from Ticketek
CHRISTCHURCH
Sunday 7th November, 7pm | James Hay Theatre
Tickets from Ticketek
BLENHEIM
Thursday 11th November, 8pm | ASB Theatre Malborough
Tickets from theatre box office
NELSON
Friday 12th November, 8pm | Nelson Theatre Royal
Tickets from theatre box office
WAIRARAPA
Sunday 14th November, 7pm | Carterton Events Centre
Tickets from theatre box office
WHANGANUI
Monday 15th November, 8pm | Royal Wanganui Opera House
Tickets from Ticketek
PALMERSTON NORTH
Friday 19th November, 8pm | Regent On Broadway
Tickets from Ticketek
HASTINGS
Saturday 20th November, 8pm | Toitoi – Hawke's Bay Arts & Events Centre
Tickets from Ticketek
GISBORNE
Sunday 21st November, 7pm | War Memorial Theatre
Tickets from Ticketek
TAURANGA
Monday 22nd November, 8pm | Baycourt Community & Arts Centre
Tickets from Ticketek
TAURANGA
Tuesday 23rd November, 8pm | Baycourt Community & Arts Centre
Tickets from Ticketek
NEW PLYMOUTH
Wednesday 24th November, 8pm | TSB Showplace
Tickets from Ticketek
AUCKLAND
Saturday 27th November, 8pm | SkyCity
Tickets from Ticketek
KERIKERI
Sunday 28th November, 7pm | Turner Centre
Tickets from iTicket
WHANGAREI
Monday 29th November, 8pm | Forum North
Tickets from Eventfinda
HAMILTON
Tuesday 30th November, 8pm | Claudelands Arena
Tickets from Ticketek
TAUPO
Wednesday 1st December, 8pm | Great Lake Centre
Tickets from Ticketek
PARAPARAUMU
Sunday 5th December, 7pm | Southward Theatre
Tickets from Ticketek
WELLINGTON
Tuesday 7th December, 8pm | Wellington Opera House
Tickets from Ticketmaster
AUCKLAND
Tuesday 14th December, 8pm | Bruce Mason Centre
Tickets from Ticketmaster