New Zealand International Film Festival in 2021
Publish Date

Friday, 10 September 2021, 2:51PM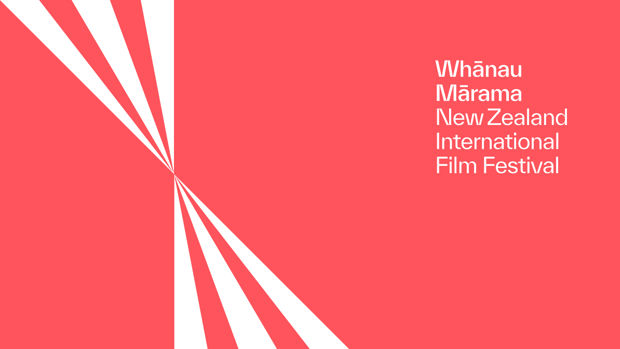 An impressive 12 feature-length New Zealand films and 11 hot ticket films have been selected to screen at this year's Whanau Mārama: New Zealand International Film Festival (NZIFF) so far.
Cannes Film Festival titles include Palme d'Or winner, Titane – a film which will close the festival in a memorable way – and Grand Prix award winners, A Hero, from decorated Iranian director Asghar Farhadi and Juho Kuosmanen's offbeat train romance, Compartment No. 6.
 
Other Cannes titles include two very different 'coming-of-age' films, the intense Russian Unclenching the Fists and the sunny Croatian Murina, starring New Zealander Cliff Curtis, for which writer-director Antoneta Alamat Kusijanovic was awarded the Caméra d'Or for best debut feature. They join the previously announced Jury Prize winner, Memoria. 
 
Hot off the heels of critically lauded debuts at Venice Film Festival comes Golden Lion winner, Audrey Diwan's hard-hitting drama, Happening, and Grand Jury Prize winner, Paolo Sorrentino's majestical memoir, The Hand of God. These films join the previously announced opening night film, The Power of the Dog, for which Dame Jane Campion won the Silver Lion for Best Director.
 
Berlin Film Festival highlights featured in the programme include Golden Bear winning black-comic porn-revenge story, Bad Luck Banging or Loony Porn, Japanese romance anthology and Grand Jury Prize winner, Wheel of Fortune and Fantasy, Jury Prize winning documentary, Mr Bachmann and His Class, and the arresting World War II drama, Natural Light, from Hungarian director Dénes Nagy who took home the Silver Bear award for Best Director. 
NZIFF 2021 will open in Christchurch on Friday 29 October, followed by Wellington on Thursday 4 November.
Christchurch's Isaac Theatre Royal and the Lumière Cinemas will screen 95 feature films from 37 countries, while Wellington – which celebrates its 50th year of the film festival this year – will screen a total of 164 feature-length films from 51 countries over 18 days across its eight venues.
Aotearoa New Zealand films screening at NZIFF 2021 are proudly supported by Resene.
Cannes Film Festival Award Winners 
 
Palme d'Or Winner: Titane (closing night film) 
France 2021 
Director/Screenplay: Julia Ducournou 
A body horror thriller film following a mentally disturbed serial killer who is impregnated by a car.
 
Grand Prix Winner: A Hero (Ghahreman) 
Iran 2021 
Director/Screenplay: Asghar Farhadi 
Rahim is in prison because of a debt he was unable to repay. During a two-day leave, he tries to convince his creditor to withdraw his complaint against the payment of part of the sum. But things don't go as planned.
 
Grand Prix Winner: Compartment No. 6 (Hytti nro 6) 
Finland, Germany, Estonia, Russia 2021 
Director: Juho Kuosmanen 
As a train weaves its way up to the arctic circle, two strangers share a journey that will change their perspective on life.
 
Un Certain Regard Award Winner: Unclenching the Fists (Razzhimaya kulaki) 
Russia 2021 
Director: Kira Kovalenko 
In a former mining town in North Ossetia, a young woman struggles to escape the stifling hold of the family she loves as much as she rejects. 
 
Camera D'Or Winner (Best debut feature): Murina 
Croatia 2021 
Director/Screenplay: Antoneta Alamat Kusijanović 
Railing against an oppressive, overbearing father, a teenage girl embraces independence and flirts with desire over the course of a formative weekend in this sunny, sinister Croatian drama.  
 
Venice International Film Festival Award Winners 
 
Golden Lion Winner:  Happening (L'événement) 
France 2021 
Director: Audrey Diwan 
An adaptation of Annie Ernaux's eponymous novel, looking back on her experience with abortion when it was still illegal in France in the 1960s.
 
Grand Jury Prize 'Silver Lion' Winner: The Hand of God (È stata la mano di Dio) 
Italy 2021 
Director/Screenplay: Paolo Sorrentino 
The story of a boy in the tumultuous Naples of the 1980s. Sorrentino's most personal film yet is a tale of fate and family, sports and cinema, love and loss. 
 
Berlin Award Winners 
 
Golden Bear Winner: Bad Luck Banging or Loony Porn (Babardeală cu bucluc sau porno balamuc) 
Romania 2021 
Director/Screenplay: Radu Jude 
When teacher, Emi, finds her career and reputation under threat after a personal sex tape is leaked on the internet, she refuses to surrender to the pressure of parents demanding her dismissal.
 
Grand Jury Prize Winner: Wheel of Fortune and Fantasy (Guzen to sozo) 
Japan 2021 
Director: Hamaguchi Ryusuke 
An unexpected love triangle, a failed seduction trap and an encounter that results from a misunderstanding, told in three movements to depict three female characters, and trace the trajectories between their choices and regrets. 
 
Jury Prize Winner: Mr Bachmann and His Class (Herr Bachmann und seine Klasse) 
Germany 2021 
Director/Screenplay: Maria Speth 
An absorbing documentary about the inspiring story of one teacher making a difference in the lives of migrant children in rural Germany. 
 
Silver Bear Winner: Natural Light (Természetes fény) 
Hungary, 2021 
Director: Dénes Nagy 
World War II occupied Soviet Union: István Semetka is a simple Hungarian farmer who serves as a Sub-Lieutenant in a special unit scouting for partisan groups. On their way to a remote village, his company falls under enemy fire. As the commander is killed, Semetka must overcome his fears and take command of the unit as he is dragged into a chaos that he cannot control.
New Zealand Films
World Premiere: A Mild Touch of Cancer
Director: Annie Goldson
Successful businessperson, comedian and author David Downs had just months to live when he entered a clinical trial of an innovative cancer treatment in the U.S. Within weeks, he was in complete remission, and two years later he is deemed cured. Now, he has dedicated himself to helping New Zealanders around the country face their own cancer journeys. We follow their stories of life and death.

Ayukawa: The Weight of a Life
Director: Tu Neill
How does a small Japanese whaling town adapt to a post-whaling world? In this sensitive study, local inhabitants reflect on the decline of local industry and the devastating tsunami that hit Ayukawa in 2011.

World Premiere: Fiona Clark: Unafraid
Director: Lula Cucchiarra
Photographer Fiona Clark shocked 1970s New Zealand with her documentary images of Auckland's burgeoning queer scene. The pictures they tried to ban were just the beginning for one of Aotearoa's photography greats.

World Premiere: Mark Hunt: The Fight of His Life
Director: Peter Bell Brook
After overcoming a challenging childhood, 'Super Samoan' fighter Mark Hunt went on to achieve professional and personal success in the world of mixed martial arts, battling for justice in a sport known to be riddled with drug cheats. Hunt fought to achieve fairness in one of the most challenging and high-profile sports in the world, whilst tackling his personal demons to become the man and father that he is today.
World Premiere: Millie Lies Low
Director: Michelle Savill
A broke and anxiety-ridden architecture grad misses her flight to New York for a prestigious internship. She decides to fake having made it to New York, while laying low in her hometown, scrounging for another ticket.
Mothers of the Revolution
Director: Briar March
Mothers of the Revolution tells the story of one of the longest protests in history. Between 1981 and 2000, thousands of women from around the world came together at Greenham Common to take a committed stand against nuclear proliferation. Minimised by the media, the film reveals the women as the Cold War heroes they were, who persisted in the face of arrests, condemnation, and scorn, took on a superpower, and changed the world.

Patu! (NZIFF 2016)
Forty years on from the 1981 Springbok tour, Merata Mita's landmark film has been restored and remastered. The film is a startling record of the mass civil disobedience that took place throughout New Zealand in protest of the South African rugby tour.

World Premiere: Rohe Kōreporepo – The Swamp, the Sacred Place
Director: Kathleen Gallagher
Rohe Kōreporepo – The Swamp the Sacred Place, examines the delights of restoring our intimate relationships with rohe kōreporepo/wetland, underscoring the importance of these valuable and diverse ecosystems to our wellbeing and environment. Could restoring our repo hold the key to unlocking our climate crisis and revitalising our health and mana?

World Premiere: Signed, Theo Schoon
Director: Luit Bieringa
Art historian and filmmaker Luit Bieringa (Ans Westra: Private Journeys/Public Signposts, The Man in the Hat) re-examines the life and career of Dutch immigrant artist Theo Schoon. In the context of New Zealand's culture in the second half of the 20th century, Schoon rocked our world. For all the noise that has surrounded his legacy, the artist that emerges from this film is one who gave infinitely more than he took.

Theatrical World Premiere: There Is No I in Threesome
Director: Jan Oliver Lucks
In love, newly engaged and maintaining a long-distance relationship, director Jan Oliver Lucks and his fiancée decide to throw traditional rules out the window by opening up their relationship before they tie the knot. What could go wrong? This is a film about polyamory that isn't quite what it seems.

World Premiere: Whetu Marama – Bright Star
Director: John Mills & Aileen O'Sullivan
Polynesians were the greatest voyagers on earth, sailing the vast Pacific by the stars. However, their ancient art of navigation was lost for 600 years, until the stars realigned and three men from far flung islands – a Hawaiian, a Micronesian and a Māori – met by chance. Together they revived past practices, restoring their people's place as the greatest navigators on the planet.

Woodenhead
Director: Florian Habicht
NZIFF premieres a colourised version of Florian Habicht's debut feature, Woodenhead (NZIFF 2003). Filmed in Northland's lush forests and spartan hill country, Woodenhead conjures a unique, fairy-tale-like realm. Gert, an innocent rubbish-dump worker, is charged with the task of delivering Princess Plum, the ethereal daughter of his master Hugo, to her wedding in Maidenwood. Their journey through the grandeur of New Zealand's landscape is beset with strange events.