Brian May reveals the one Queen song that makes him feel closest to Freddie Mercury's spirit
Publish Date

Wednesday, 21 October 2020, 3:55PM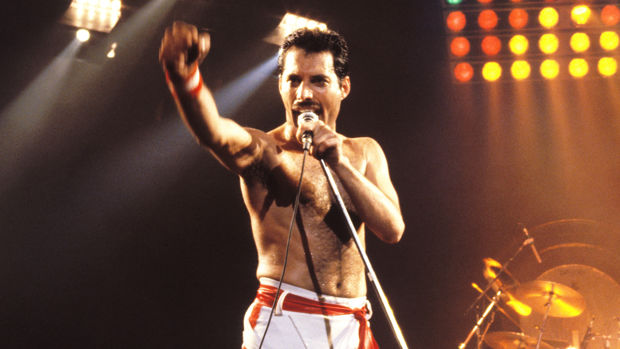 While it has been almost 30 years since the legendary Queen frontman Freddie Mercury left this earth, the band's guitarist Brian May has revealed how one song, in particular, makes him feel close to Freddie's spirit when he's performing.
In a recent interview with Express.co.uk, he said: "Well it has to be 'Love Of My Life.'"
The ballad - which was written by Mercury - originally featured on Queen's 1975 album A Night at the Opera.
Talking about performing the song following Mercury's passing, the 73-year-old explained: "I have my solo spot, which is a moment where I really climb off my pedestal and get close to the audience; which I love to do.
"It's nice to be rock star zooming around on stage, but it's lovely to do the opposite and go down and be very intimate."
READ MORE:
• Never-before-seen pictures of Freddie Mercury released to mark his 70th birthday
• Watch how scarily accurate Rami Malek's portrayal of Freddie Mercury is in Bohemian Rhapsody
He continued: "So I can do anything I want there; loads of my own songs I could play, but the one I always want to play is Freddie's 'Love Of My Life.'
"The way we've arranged it recently … it's very emotional doing it I have to say. I'm sitting there on a stool and in the old days it would have been Freddie right beside me, while I play acoustics."
May added: "It's just a beautiful moment, I love it so much. By that time the audience have lit up all their phones and we have a moment."
The song features on the rocker's new live album, with a virtual video of Mercury appearing on a screen behind Brian to sing the last verse.
Mercury died of AIDS-related pneumonia in 1991 at 45.