This woman's genius solution to the plastic bag ban is blowing people's minds
Publish Date

Sunday, 7 July 2019, 11:26AM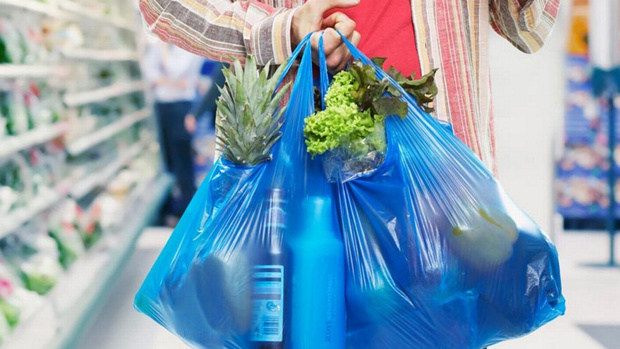 In an effort to reduce unnecessary waste, New Zealand has banned single-use plastic carrier bags.
But while this is a massive win for our environment and marine life, a lot of shoppers are finding the ban 'inconvenient'.
So what's the perfect solution?
The internet thinks one Australian mum has found the best way to get your groceries home.
Ashleigh Hair shared her simple hack on Facebook and people are going crazy over it.
Alongside a picture of a plastic tub filled with her groceries, she wrote: "With the plastic ban looming here in Western Australia, I now keep one of the Kmart flexible tubs in my boot. I find it a lot quicker and easier for my shopping!"

The inventive mum admitted she was always worried about bacteria from meat being absorbed into the fabric bags and rather than worrying about washing the bags, the tub would make a simple and hygienic solution.
"I now find it a lot faster to get through the checkout, and also much easier to transport shopping into the house," she continued.
"When it comes to remembering to put it back in the car - I find placing the empty tub on the doormat works for me. I can't just step over this tub like I used to do with the fabric bags!"
READ MORE:
• People are losing their minds over this genius garlic peeling hack!
• Video goes viral showing how to fold a fitted sheet perfectly in just ONE minute!
Ashleigh's post has since been liked over 3,000 times, with everyone saying they love the idea.
"I hope it helps others realise there may be alternatives to the bacteria breeding fabric bags," she added.
You can get yourself a tub from Kmart, Warehouse Stationery, Bunnings, and The Warehouse - with some priced at just $5.99!
Better living everyone!
Take your Radio, Podcasts and Music with you