Viral video shows the mind-blowing reason Kikkoman Soy Sauce bottles have two holes
Publish Date

Friday, 19 March 2021, 3:57PM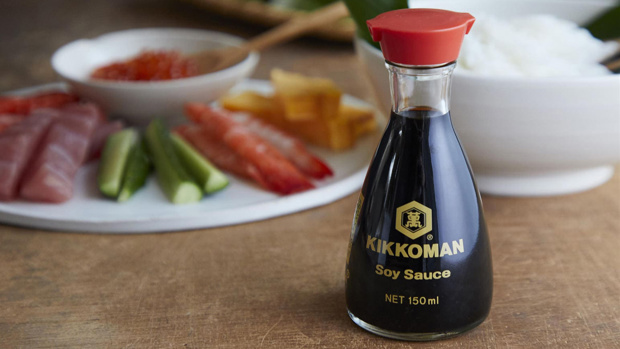 Using a Kikkoman Soy Sauce bottle might seem like a simple act but it turns out we've been doing it wrong our entire lives ...
A woman recently shared a video of how to properly control the flow of soy sauce when pouring from the iconic red-lidded bottle, and it is mind-blowing.
Instead of just tilting the bottle and drizzling the sauce out at high speed, according to the life-changing TikTok video, you're supposed to put a finger on one of the holes on the lid.
This then allows the user to pour the soy sauce with more control over the flow by adjusting the pressure of their finger.
And now it suddenly makes sense to us why the bottle has two holes! 
The Kikkoman soy sauce dispenser was developed by former naval academy student Kenji Ekuan in 1961.
READ MORE:
• People are losing their minds over this genius garlic peeling hack!
• Woman shares super handy hack for cleaning Pandora charm bracelet
It took Ekuan, who passed away in February 2015, three years to design the teardrop shape of the bottle. He tested over 100 prototypes before they created the current successful dispenser.
The company has not changed the Kikkoman soy sauce bottle for over 50 years since the introduction of Ekuan's innovative design.
Minds = Blown.
Take your Radio, Podcasts and Music with you